l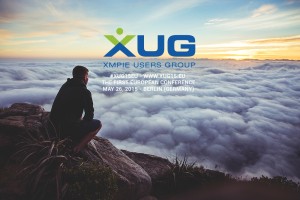 locr is proud to be a sponsor of the XMPie Users Group Conference in Europe, taking place May 26 in Berlin, Germany. We'll be showing XMPie users how location-based services like geographic segmentation and personalized maps can create more successful marketing campaigns.
This is the first European Users Group Conference for XMPie, bringing together users from all over Europe for in-depth sessions that examine the latest developments in the fields of Variable Data Print (VDP), Cross Media, Web-to-Print and Campaign Management. These sessions will be led by experienced XMPie users, developers, and experts and will enable conference participants to get the most out of their XMPie software.
Christian Kopocz is CEO of Prindoz and is an XMPie User Group Board Member. He noted that "No matter what role you play in your organization – graphic artist, data expert, programmer, web designer, marketer or sales professional – attending the XMPie User Conference will help you do you job better. Our range of sessions and experts, combined with our industry leading partners like locr, ensure that each attendee will gain new understanding that will benefit their organization."
At the event, locr will demonstrate how marketers can use our GEOservices to further segment their mailing lists based on location or distance from a business or event. In addition to GEOservices, locr will also be showing how personalized maps can be easily integrated into any multi-channel media marketing campaign.
If you will be at the event, be sure to say hello to Thomas Schnettler, locr's European Business Development person!