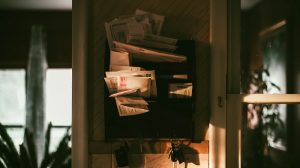 Postage costs are on the rise in many parts of the world. Following increases in many European countries over the past year, the US recently raised its postal rates.
The increase of postal rates mean that now, more than ever, marketers need to be sure about the quality of the addresses in their database. Mailing to a bad or incomplete address is a costly mistake marketers cannot afford to make.
To avoid this problem, many marketers are turning to GEOservices from locr. Our GEOservices ensure that your postage fees are being spent effectively, and that your response rates reflect actual recipients. locr's GEOservices check the addresses in your database to confirm they are real, usable mailing addresses. Records that are incomplete or invalid are flagged for further correction.
With locr's GEOservices, you get the confidence of knowing that your direct mail piece is not being sent to a residence that is no longer there or a location that does not exist.