Maps are omnipresent in this day and age. Every evening we can watch the weather forecast after the news, get directions to the restaurant or struggle with old fashioned city maps on our vacation. In marketing, too, maps are used for various kinds of purposes.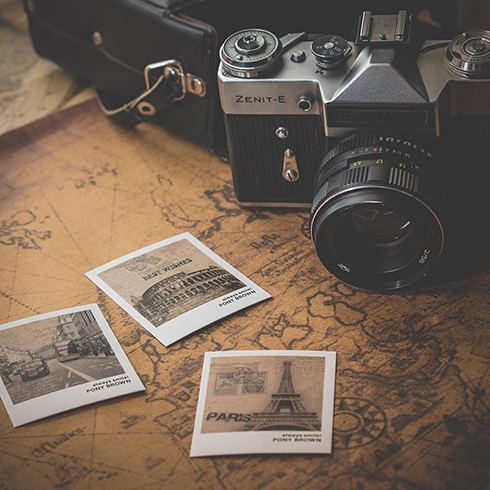 But first, let's go waaaay back in time. The first maps were scratched on clay tablets or animal bones. Later it was possible to draw them on papyrus or parchment. Duplicating those maps was very hard work. The invention of printing technology in the 15th century made it possible to produce a higher quantity. Depending on the technology, a sample of the map was generate, which could be multiplied during the printing process. Using better methods, maps became better and better. It was possible to picture even small and fine elements and multiple-color printing was introduced. The Proceeding development of computer technology led the way to digital generation and production of maps.
With the help of aviation and satellites it was possible to measure and map the whole world. But there are still some so-called white dots on earth that no human being has ever set a foot on. Those places can be found in pole regions of the Arctic and the Antarctic, the Sahara or the 250 peaks of the Himalayas.
Use today's locr maps technology to highlight your location