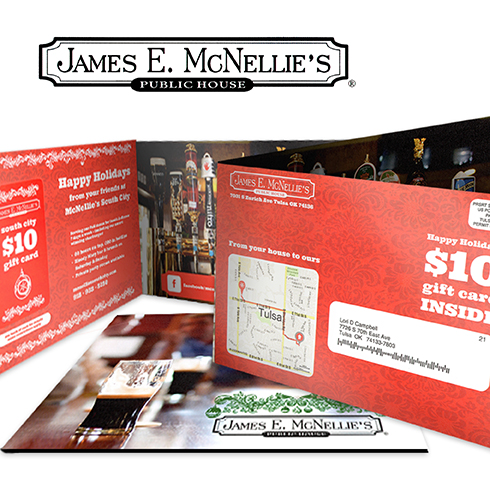 Consumers today are bombarded with messages everywhere they turn. To cut through that clutter, marketers are recognizing the value of personalized, printed communications.
Using print helps marketers to get their message to stand out from the constant stream of electronic communications. And when printed communications is personalized, it can create an even higher level of engagement and response.
So, how do you reap the benefits of personalization when you don't have a lot of data about your target?
Use What You Know
Even if you don't have a lot of deep customer insight to use in a personalized marketing campaign, you can use what you do know about a customer to bring personal elements into the campaign.
locr's maps are a great example of this type of easy personalized marketing. With the customer's name and address, you can create a highly personalized map that that connects with your customer. Once the customer responds to that message, you can then include that information in even more personalized mailing.
For example, say you are a restaurant with multiple locations near a prospect. You can send that prospect a direct mail that includes a map highlighting the restaurant locations that are near them and include a special offer. Once the prospect visits a location to claim that offer, you then know which restaurant they prefer, and can send them more mailings specific to that location.
See These Maps in Action
You can see the power of locr's personalized maps and GEOservices first hand at drupa 2016. Visit the locr stand (Hall 07 / B03) to learn more.