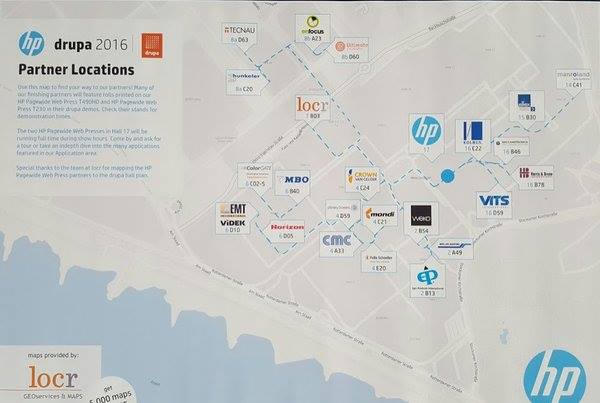 If you are looking to improve the response rate of your next marketing campaign, look no further than the printed page. Print creates a high-value connection with your prospect that leads to better engagement – and better results.
Speaking of print, don't miss our report from drupa 2016!
We came away form the eleven-day event with ideas and inspiration on how to add value to any form a printed communications – even a giant map of the world!
And if locr can take on the world, we can certainly help your next marketing campaign achieve success.