Printed maps or QR codes?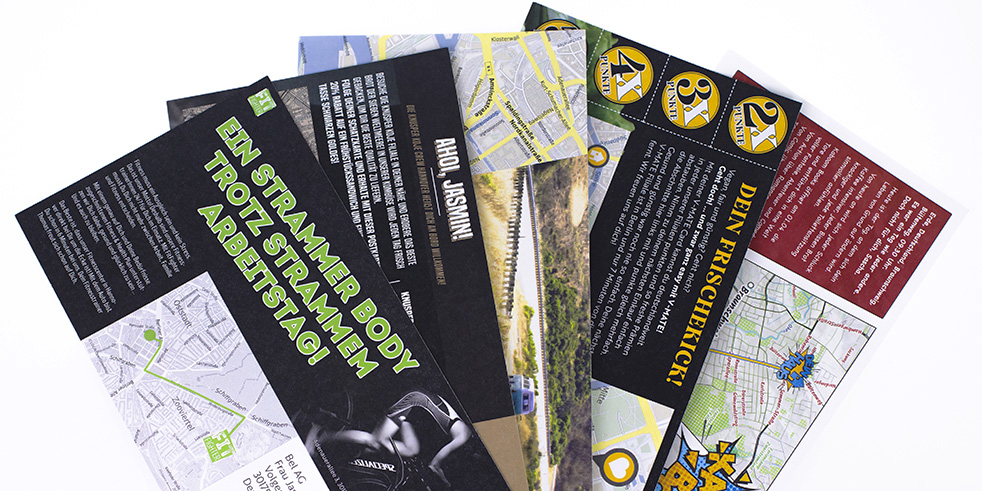 We totally see why people would ask that. Printed and digital information both have their own benefits and are hardly comparable. They even can hardly be separated anymore – cross-media communication is everywhere.
How to choose? The answer depends on your business and campaign goal: Do you want your customers to visit your website to learn more? Or is your goal to literally show them the way to your location first?
Based on our years of experience, we can assure you that location-based marketing works for all kinds of industries. There are many ways to get creative and fit any campaign goal and corporate design.
Let's have a quick look at both forms of communication: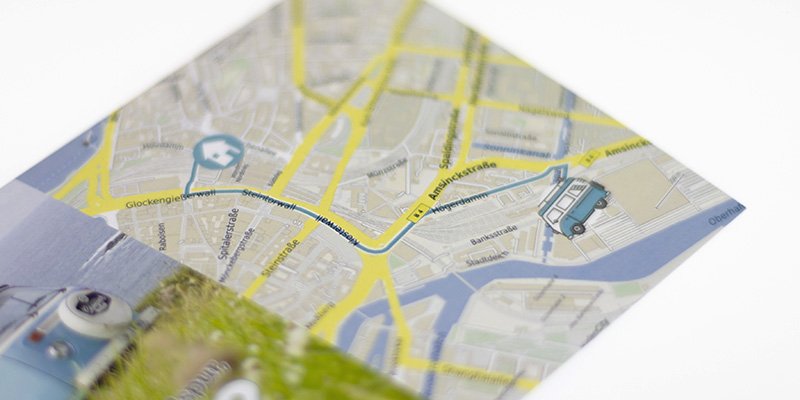 A printed map directly attracts attention and communicates abstract information in just a second. Personalized maps have an even higher impact: they illustrate the reader's and your company's location as well as the best way to get there. This instantly creates engagement and is proven to increase response rates, while requiring very little effort.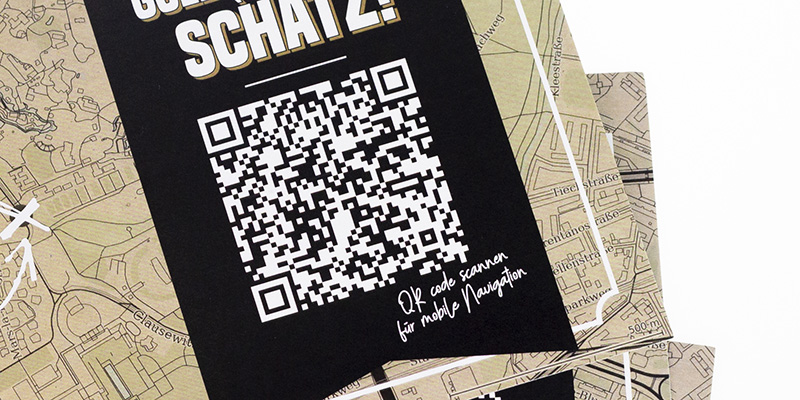 QR codes connect tangible, physical mail pieces with digital communication. It is possible to offer additional information, multimedia content or show specific locations on a map. As mentioned by PrintComm, it still requires effort to get out your smartphone and scan the code. Nowadays, QR codes are used intuitively by almost everyone (just like maps!), and can therefore be a successful call-to-action. If your direct mail piece attracts attention and creates interest, it is much more likely that the reader will make this effort.
"Do customers really need maps or just prospects? Most of your customers know where you are."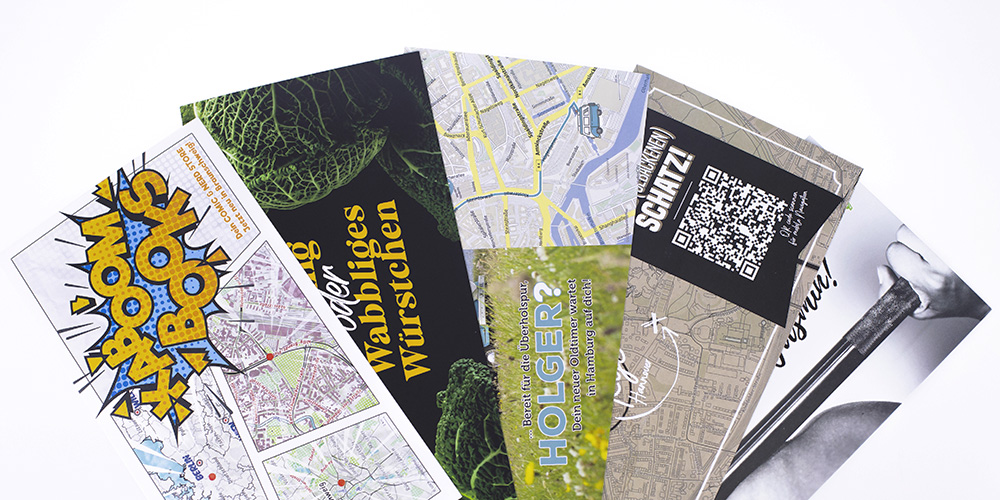 Direct mail pieces with personalized maps are highly promising for finding new customers. They can support announcements of new store openings and easily show the way in general. But maps are (by far!) not only about navigating: Finding a personalized piece in your mail box and recognizing your familiar neighborhood is something special. Maps can bring back memories and arouse emotions, promote engagement and strengthen long-term brand loyalty. (If you want a deeper dive into the perception and effects of maps – our White Paper "The Power of Maps" is all about that!)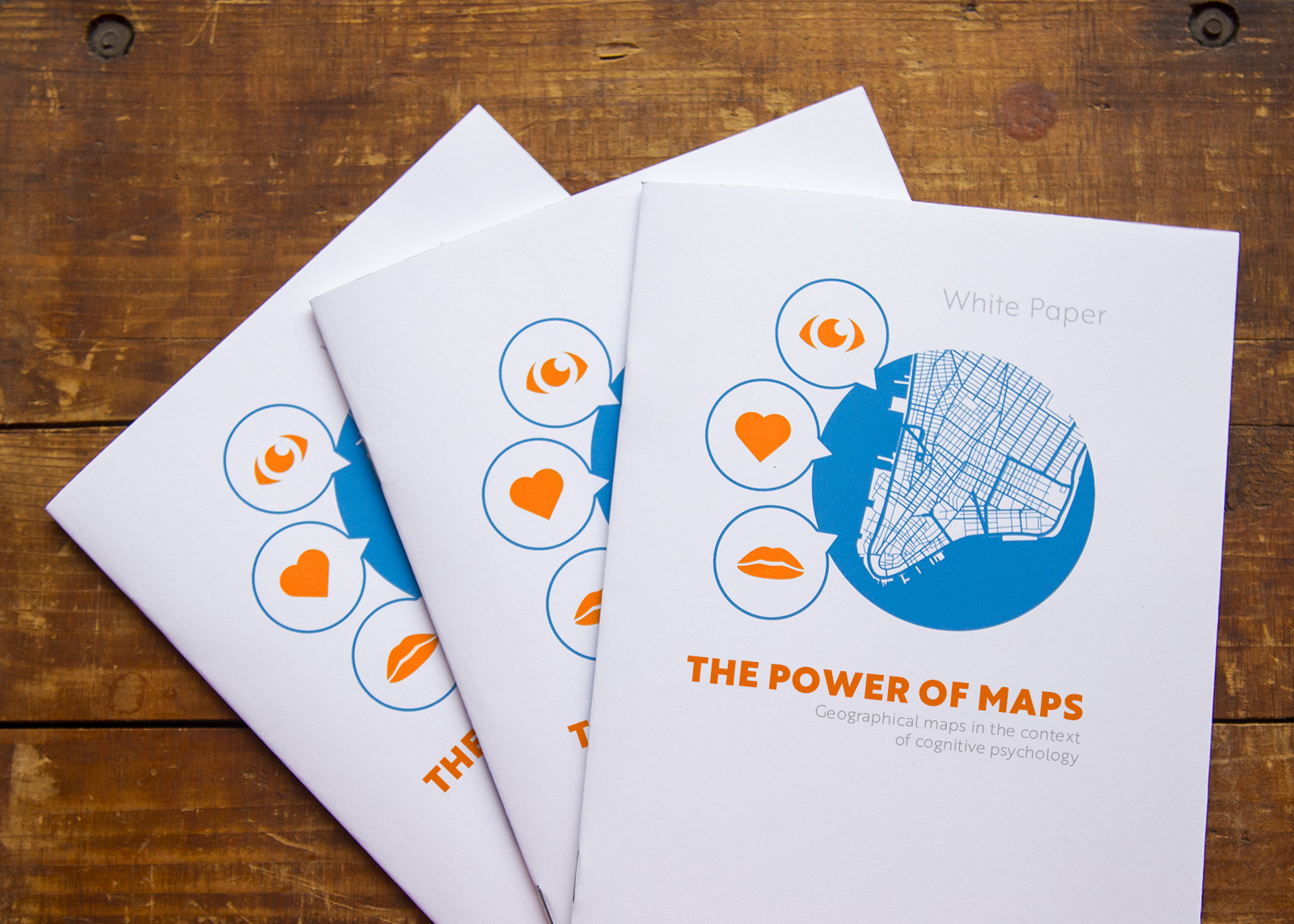 Whitepaper "The Power Of Maps"
We hope this article has made it a little clearer how printed maps and QR codes can support your campaigns in different ways. As mentioned in the original text: combining them can multiply the impact even more. We recommend defining your individual goals first and choosing the best option accordingly. By planning first, you are sure to get closer to achieving those goals!
Find our Case Studies for more inspiration or contact us via info@locr.com and tell us about your projects!