The concept of connecting printed communications with digital and online strategies is present throughout the whole Print & Digital Convention. Since the establishment of conference in 2017, locr is a regular exhibitor at the event for print and marketing decision makers from Germany and the Benelux. Visitors were able to discover providers from the print industry and their products and on the other side gather more insights about trends, topics and best practices in the numerous presentations. locr showcased their latest geomarketing projects and creative direct mail samples to spark inspiration. Talking to visitors and exhibitors at Print & Digital Con, we found that three topics were highly discussed.
Corporate-Publishing
The corporate-publishing market is on the rise—15 – 20% on a yearly basis according to fmp. "The combination of postal addresses and reader profiles together with one-to-one digital print allows targeted, customer-centered editorial print content", the event magazine explains. Exactly for this purpose, locr provides a marketing tool for publishers and brands to create magazine adds that are tailored to the recipients of print magazines.
Personalization & Quality Content
Marketers know that the more customer-centered their communication is, the more relevance it has for their target base. In his presentation at the Print & Digital Convention, Andreas Rossbach notes that long-term business success is not possible without personalization.
Retargeting is an integral part of a holistic personalized and customer-centered marketing approach. It's commonly used to address website and online shop visitors with further specified offers. Many marketers use direct mail to effectively retarget lapsed online shop visitors on multiple touchpoints. A personalized direct mail can be sent to online shop visitors that abandoned their virtual shopping cart. The mailing could include a voucher for the nearby branch – ideally accompanied with a personalized map that shows the customer how to get there.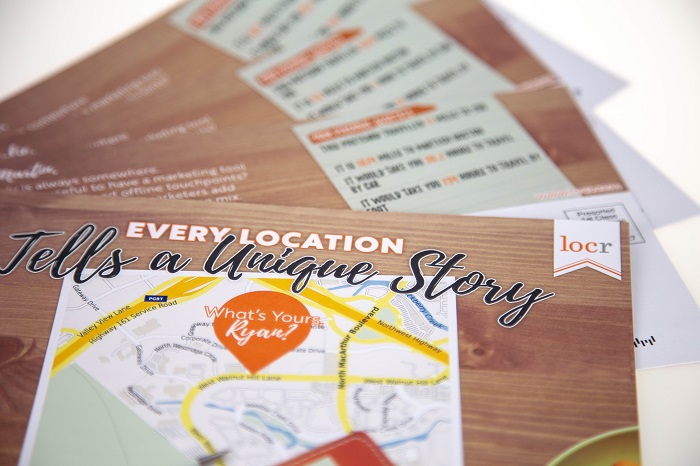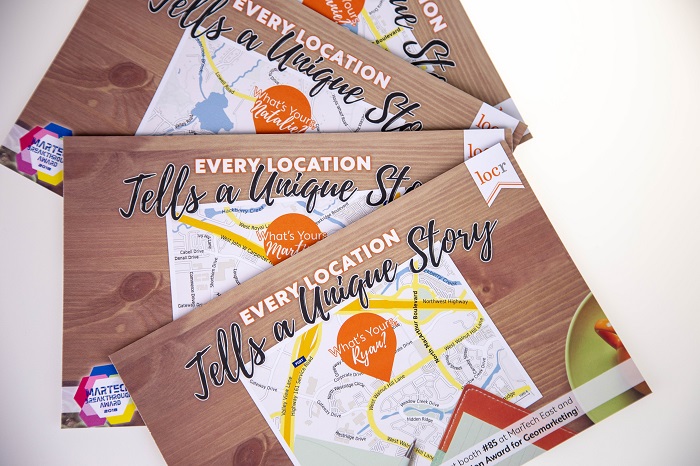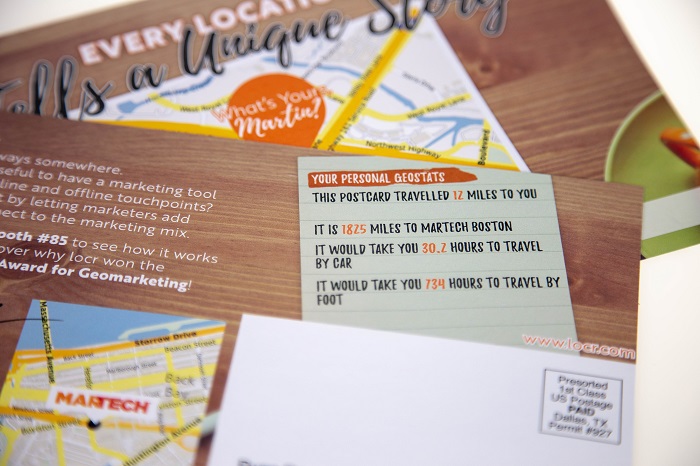 Sustainability
Sustainability and conservation play a big role in today's society and industry discourse. It's an issue of discussion and development in the print business, too. Sensitization for nature matters is undergoing in all industries, explains Mark Harrison, IPC at the Print & Digital Convention.
On the print production side, sustainable production processes and ink are topics of interest. Throughout the convention in Düsseldorf, LE(D)-UV-print and the problem of high-grade recycling were discussed at many printer booths. On end-consumer side, natural touch and design are very popular – partly because it delivers an eco-friendly image many customers are looking out for.
It's time for print providers and marketers to highlight the benefits of print for the industry and for the environment. Marketers can use location-based targeting to create customer communication avoiding costly waste circulation.

Get in touch with your local locr representative to discuss how geomarketing solutions can help your business create a successful future!