In an article at Forbes magazine about marketing trends for 2019, the author talks about a company that started sending their clients printed newsletters. The article explains that the campaign was extremely successful because "everybody else had gone digital, and this company saw an opportunity to do something different".
In a time when people are asking "Is print dead?" this company used it to cut through information overflow and ad blockers, and create customer communications that deliver actual value for the audience. For 2019, marketers should consider integrated campaigns that use a combination of print and digital to engage their target audience.
locr's location-based services can help businesses meet this goal enabling print and marketing service providers to create printed campaigns that provide relevant information together with engaging design.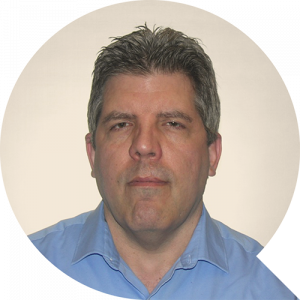 As direct mail consultant Paul Bobnak notes, "With all of the clutter from digital messaging, you have just a few seconds to really make an impression with mail. Marketers should take advantage of this "mail moment" by using geomarketing to leverage the incredible power of location in their direct mail efforts in many different industry verticals and audiences."
How locr Customers Have Achieved Success with Geomarketing in 2018
2018 was the year our customers used personalization in new and creative ways!
Publisher Earth Island demonstrated the beauty of Great Britain's landscape by bringing their readers magazine covers personalized to the region they live in. The magazine issue also promoted an eco-friendly initiative that used Geomarketing solutions to promote their local woodlands. Talk about locality!
Locality also plays a big role in the day-to-day work of the American non-profit organization AARP (American Association of Retired Persons). A personalized direct mail literally drove traffic to their Driver Safety courses that helps keep drivers 50 and older independent, safe and confident while on the road.
Will 2019 be the year in which digital printing for magazine publishing really takes off?
The SGIA, a leading association for printing industry professionals, thinks that it may be. We at locr agree. That's why we're happy to provide brands with personalized location-based marketing services that enable them to take advantage of the power of location for their marketing message. Discover what geodata can do for your business!