PODi CASE STUDY:
Deutsche Telekom
Projekt Aims & Results

This direct marketing campaign aimed to promote Deutsche Telekom's T-Business shops and to motivate clients to arrange a personal business consultation. locr's personalized NAVImaps maps were used to show the recipients the way to the nearest Telekom branch visually.
"locr's personalised maps were the perfect solution to realise the response rates we strived for." commented Tilman Schlieper of Telekom Shop.
Download the full Case Study now!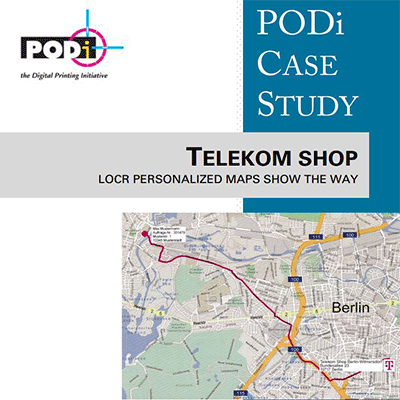 *marks required field
We will not share your contact information or personal data with any third parties. For further information please see our privacy policy.