Magazine publishing has undergone a major shift in the last ten years. The wide availability of digital publications and podcasts has made many readers turn away from their printed publications. Research firm Statista reports that European magazine readership has dropped by seven percent in recent years. And, as readership dropped, so did advertising revenues.
Many publishers are now using creative techniques to combat this decline in readership. For example, the new issue of the German DRUCKMARKT, a German print magazine, was published with a cover that was unique and personalized with the recipient's name directly on the cover graphic. 
Reading your own name on a piece of mail or a magazine certainly attracts attention, but this DRUCKMARKT issue also included more personalized elements for the reader to discover.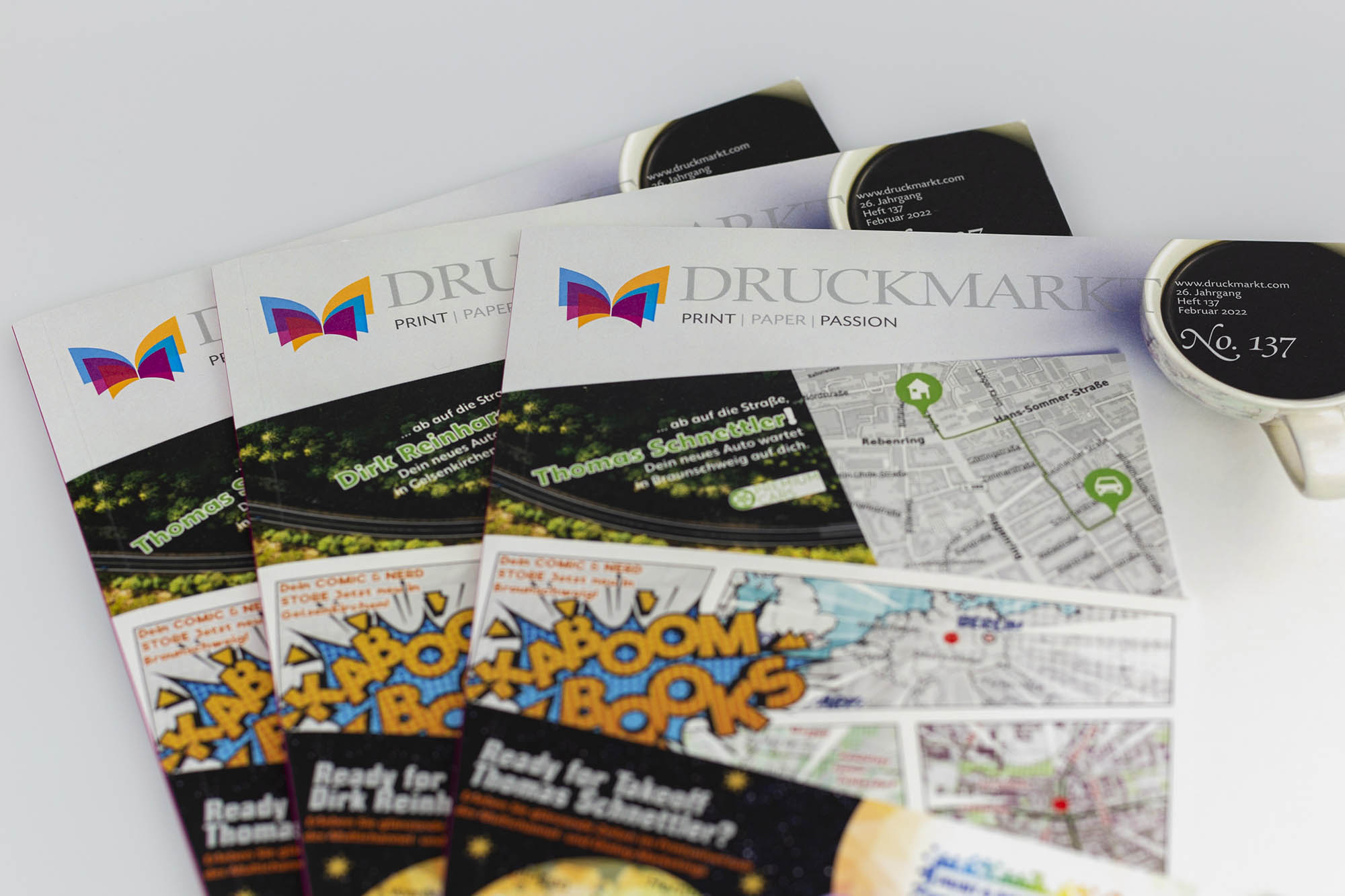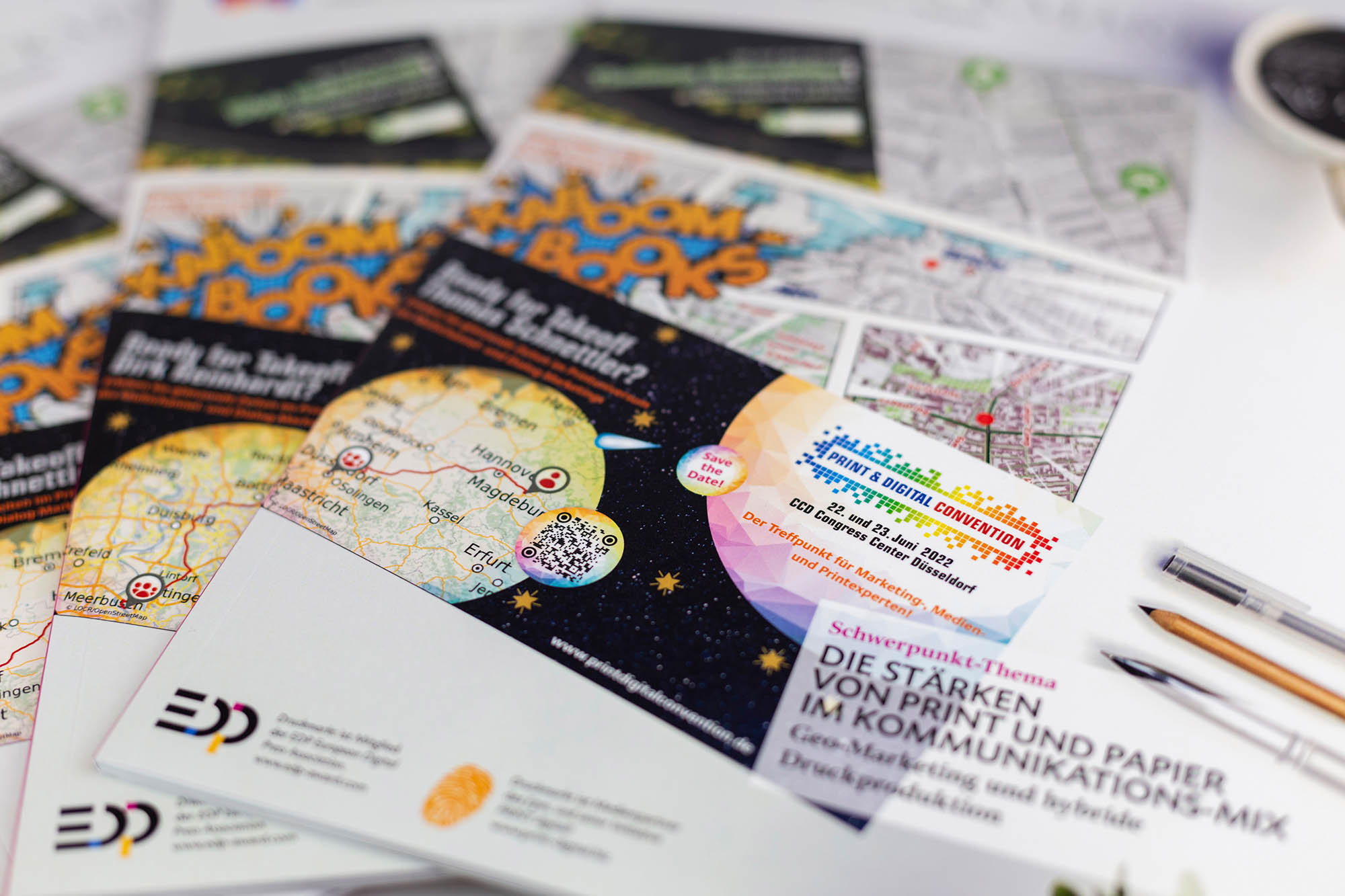 The cover presents various examples for direct mail, an invitation for the Print & Digital Convention 2022 in Germany, and a very special feature: personalized maps. The reader instantly recognizes their familiar neighborhood, and is offered valuable information – where to find the closest store, the quickest route to a new car, or the surprisingly short travel time to the event. 
By including personalized maps, the print product was more valued by the readers, which led to higher engagement. Readers can mark one or multiple locations, add routes by distance or time and choose between many different styles to match your corporate design.
In addition to the personalized maps, the use of QR codes meant the readers could easily be connected to digital content. That could be a simple link to your website or invite the recipient to save your contact information or location. Creating interaction has never been easier.
To create the cover, DRUCKMARKT partnered with locr's team of experts. The personalized cover and maps were produced quickly and easily and everyone agreed: geomarketing is very promising for magazine publishers. Many recipients shared their individual covers on social media and wrote about it as very interesting and remarkable.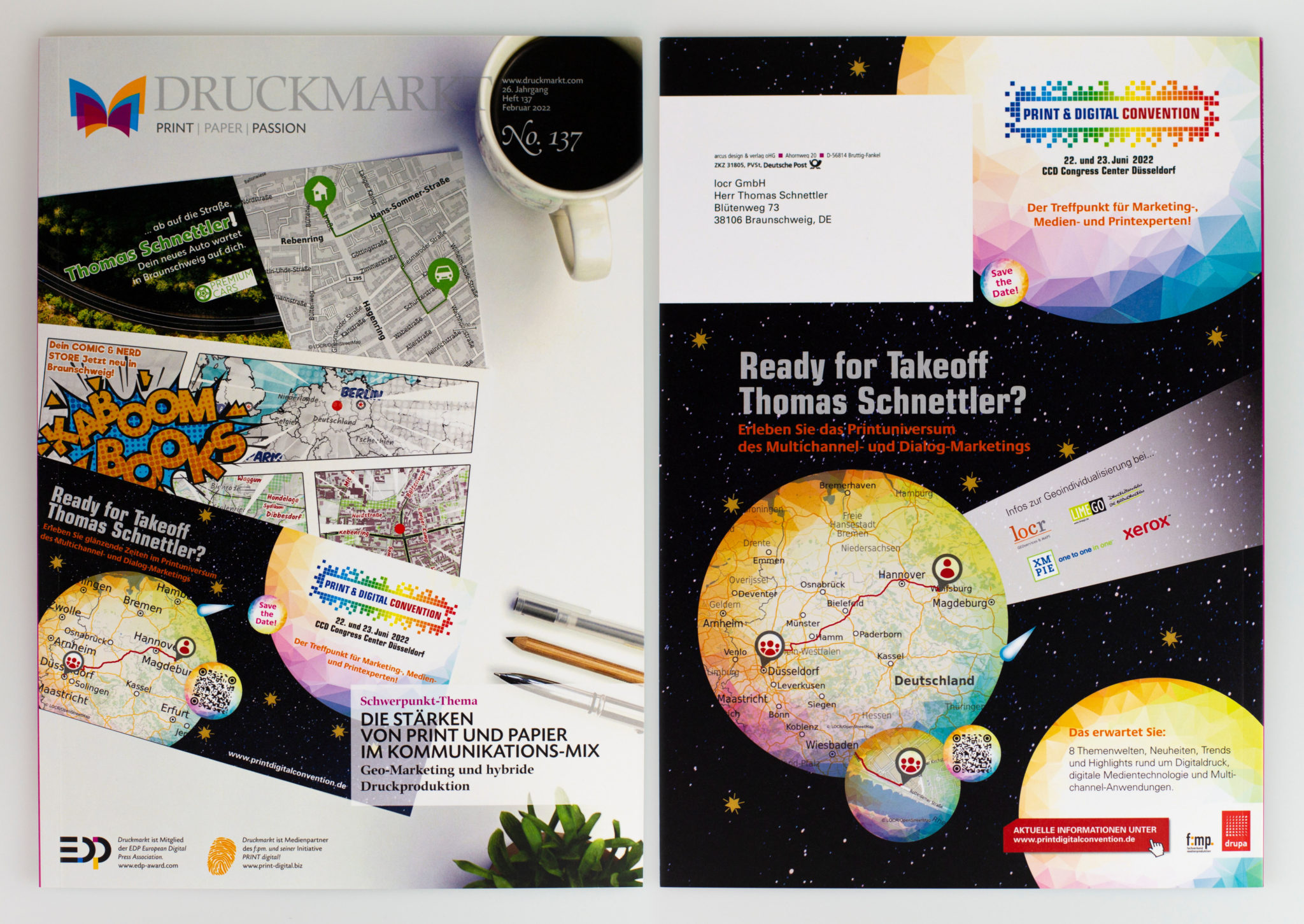 The DRUCKMARKT publication was the latest in a series of magazine publishers locr has worked with. In the past, we did a very well received magazine cover personalization for the UK Print Solutions magazine. In addition to informative maps promoting a leading paper merchant it also had ten different cover images matching the reader's region. More information about that can be found in our free Case Study.
Learn more about how to add value to magazines and other printed communications. Contact us via info@locr.com!