When planning a marketing campaign, you need to define the target audience and the appropriate message. In most cases, that means using existing customer data and creating a message for this list.
But how can you be sure that your message is reaching this large group of customers with different interests and demographics?
Use the power of location.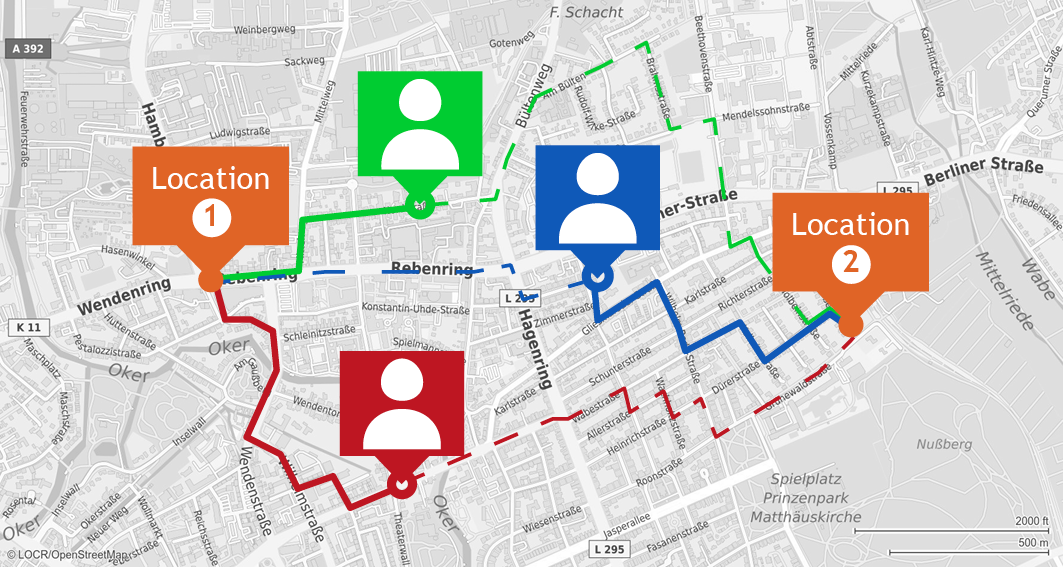 This solution is called locr GEOanalytics. GEOanalytics methods enable address list analysis using travel distance and time for the selection and segmentation of target audiences.
This analysis helps to address the right prospects in the right geographical area. After all, proximity and accessibility of a company or event are often important criteria for potential customers. locr GEOanalytics makes it possible to filter the target audience using these criteria. In the process, data records are processed to produce a quantified report. This makes it possible to identify areas with the highest business potential. Target audiences can be identified who are most likely to be interested in the campaign offering. The campaign can then be tailored to specific target audiences. This in turn increases response rates and the return on investment. Postage costs can also be reduced in this way, since locr only works with real addresses, filtering out incorrect or incomplete ones, and mailers can just be sent to those most likely to respond.
How do locr's GEOanalytics methods work?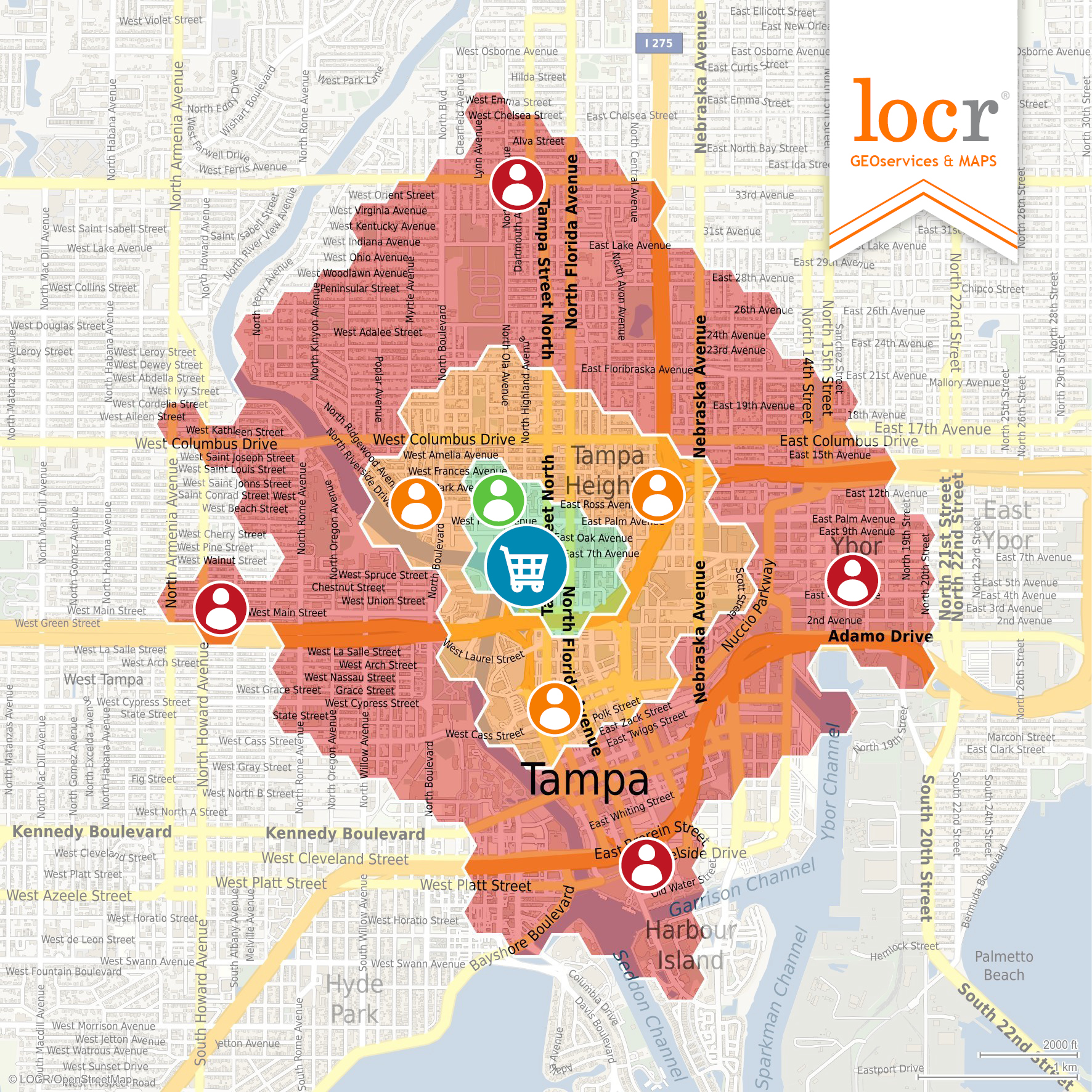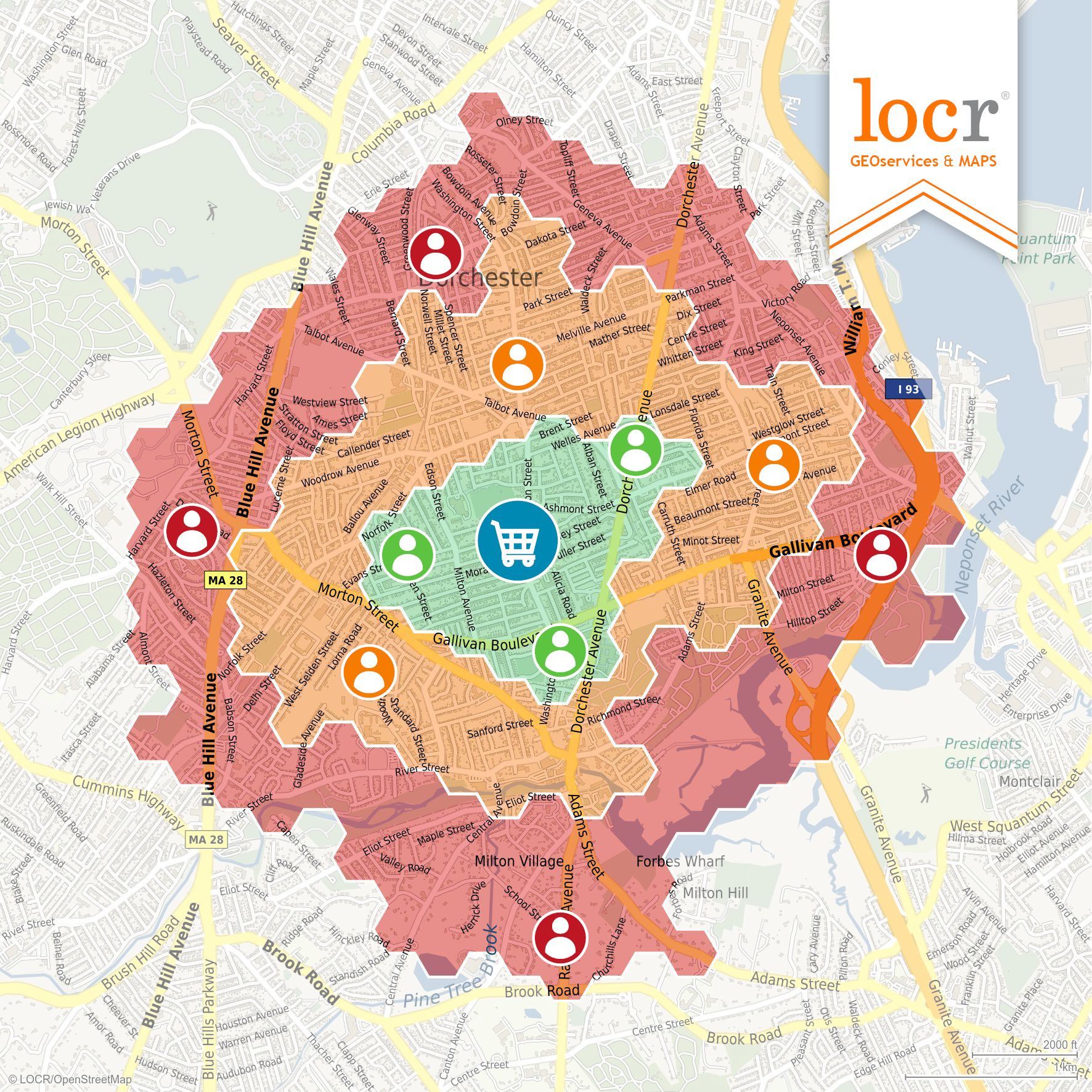 GEOanalytics compares the addresses of a company or event location with those of potential customers. Based on distances and travel times from the customer's address to one or more business locations, various distances and travel times can be determined. In this way different target audiences can be created based on different geodata parameters.
For example, locr GEOanalytics' calculations might segment a target audience which is located within an area of 5 miles from the business location. Customers are more willing to take up an offer when they realize how close a business location is and how easy it is to reach. Customers who in turn live further away can be excluded from this target audience or perhaps addressed with different messaging in a variant of the campaign.
locr GEOanalytics goes further than simple segmentation by zip code or location. GEOanalytics calculates true travel distances and times by selecting the shortest, or quickest and above all most usable route for the customer. Zip codes, on the other hand, often cover larger areas and do not say anything about proximity or accessibility. With GEOanalytics, on the other hand, the right target audience can be precisely defined according to specific geographical parameters.
Many of our customers who have already used locr GEOanalytics have recognized the potential and have tailored campaigns to target audiences most likely to respond to an offer. As a result, they have seen increasing response rates and a better use of their campaign costs.
Are locations and target audiences important for your next campaign? Talk to Randy Hardy and find out how you can use locr GEOanalytics for successful location marketing!