During the pandemic, many marketers took a new look at direct mail. These marketers found that direct mail effectively created interest, engagement and drove customers to online channels.
Based on that success, research shows that direct mail demand will continue to grow in 2022.
But today's direct mail is different from that of the past. Here are the top four trends marketers need to know to create direct mail success this year:
Highly Targeted Direct Mail Campaigns
As marketers seek to connect with their recipients, the evolution of personalized direct mail will continue into 2022. Marketers will combine technology and data to create direct mail highly personalized to the recipient's interests and behavior.
These targeted campaigns are more effective at engaging the prospect – and they can also help marketers reduce costs and improve response rates.

Cost optimization is on the minds of direct mail providers. Paper shortages have led to dramatic increases in paper costs. Add the additional postage rates, and you can understand why marketers need to optimize their campaigns.
To reduce costs, many marketers are finding new ways to use data to refine their mailing lists and finely target prospects. Refining your list in this way saves both printing and mailing costs while improving the ROI of your campaign.
Omni Channel Communications

Taking a multichannel approach to customer communications boosts response rates and generates higher ROI. Moreover, omnichannel communications foster a sense of loyalty with customers.
Based on this success, marketers will create campaigns that combine digital channels like email and social media with direct mail campaigns.
Learn more: Read about a successful cross-media campaign promoting a retail store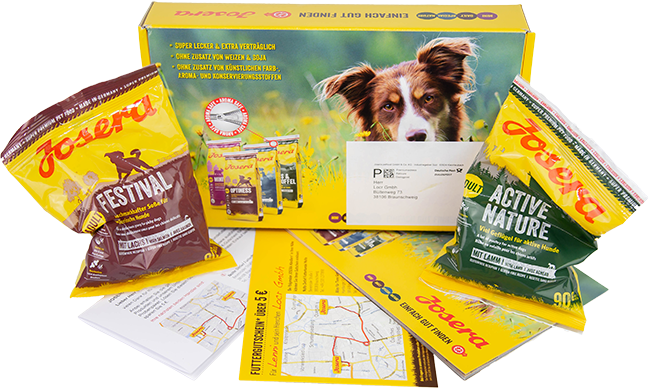 Download Josera Case Study
Local Businesses Turning to Direct Mail
Local businesses have been particularly hit hard by the pandemic, forcing many to find new ways to reach customers.
For many of these local businesses, direct mail became a way to create connections and get people back in their doors.
In 2022, as the impact of the pandemic continues to evolve, demand from these businesses for direct mail services will continue to increase.

We are here to help you create success in 2022!
In future issues of the locr newsletter, we'll cover these and other topics relevant to your direct mail campaigns – and your business.
In the meantime, learn how the power of location can enhance your mailing list, create more personalized campaigns, and improve response rates.
Download the eBook below to learn more:
Download White Paper:
Adding Value in Direct Mail