We were very excited when we heard on Twitter last month about a video that showed some of our map images being printed. It turned out that the video had been made by a customer of ours in London, England called Rapidity. If you haven't already heard of them, you haven't been keeping up! in 2019 Rapidity won the PrintWeek Company of the Year Award – the UK print industry's ultimate accolade.
As they aptly say themselves, Rapidity has "rapidly evolved into a leading print supplier for London's businesses". Last year, they wanted to promote their achievement with a marketing campaign to remind their customers and prospects how near they were to "London's leading printer". And so they approached us to help them illustrate their message with high quality maps they could print on their large HP Indigo 12000 digital press.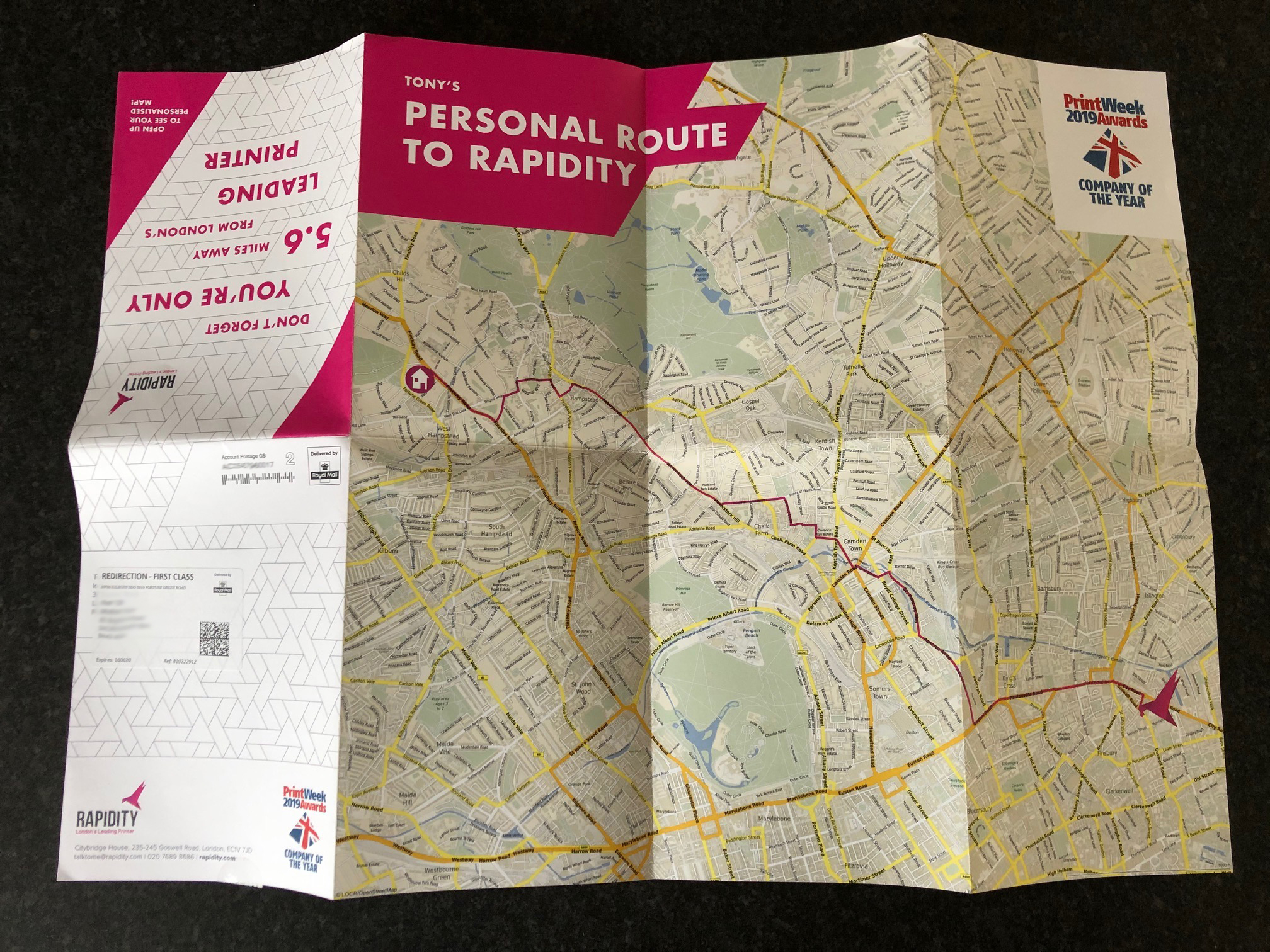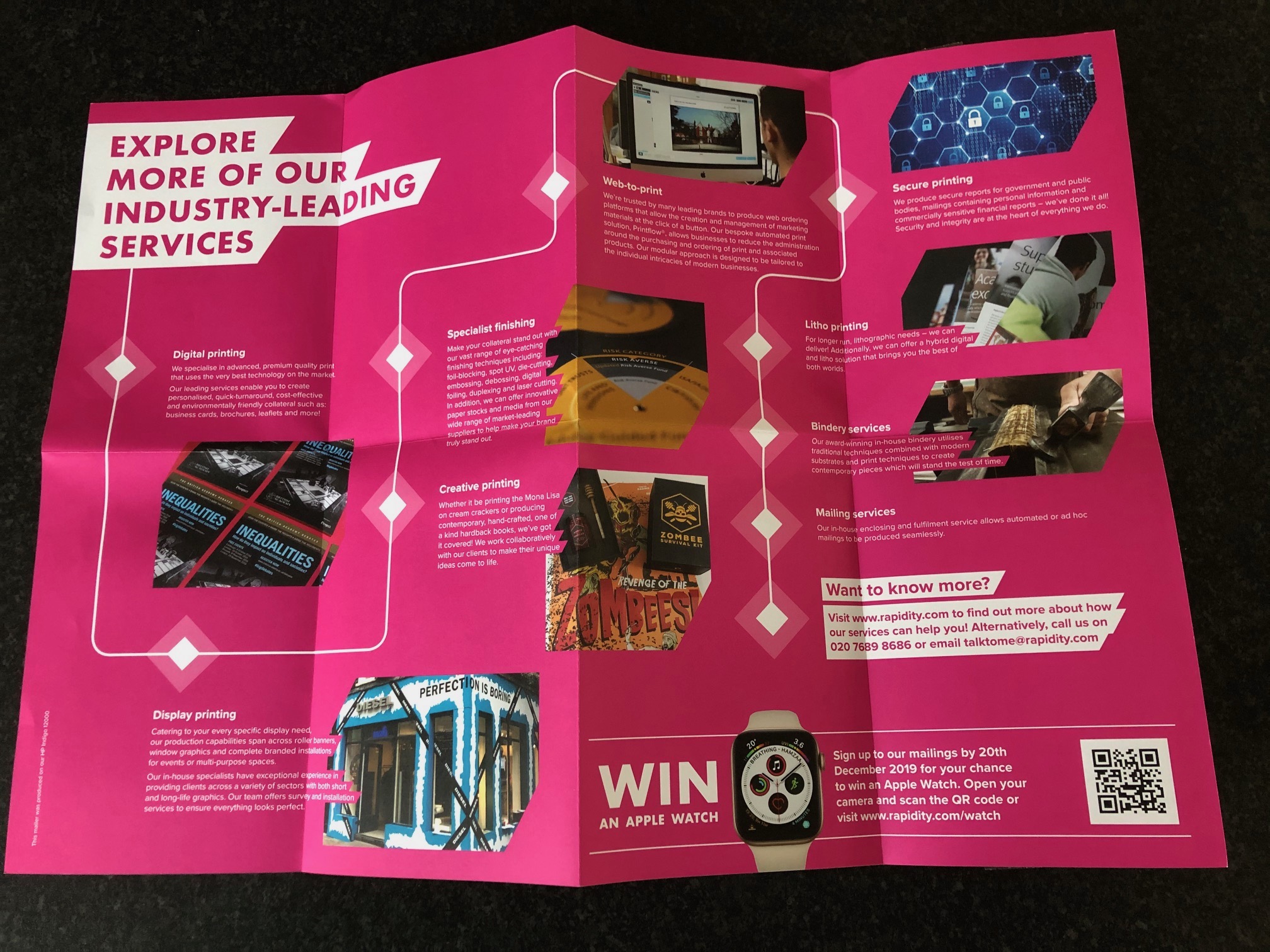 Rapidity gave us an address list of 6000 recipients and the address of their facility in central London. We made 6000 unique NAVImaps that showed the route from each recipient's location to theirs. We marked Rapidity's location on the maps with their logo and the routes were precisely displayed in their own house color.
The mailer was a single large sheet with the map covering most of one side and an engaging and informative tour of Rapidity's industry-leading services on the other. It was trimmed, folded and sealed to make a compact self-mailer ready for the Royal Mail.
As well as personalizing the maps, Rapidity maximized the initial impact that the mailer would have by personalizing the front cover using one of locr's GEOservices. We added back into the address list the exact travel distance for each recipient to Rapidity's location. It was typically just a few miles. Each mailer then carried a headline message saying, "Don't forget, you're only <X> miles away from London's leading printer". How powerful is that, when your market's local and time is critical?
But Rapidity did not get where they are today by thinking that the job's done once it's left the factory. No, they had the foresight to film the production of the job, and afterwards, create a video to promote what they do via their blog and social media. It is a first-class multi-channel geomarketing campaign that everyone can learn from.