This article brings you new ideas on how to use and spice up EDDM (door drop) marketing using the new locrFINDER. The following example describes a marketing campaign of a fictional restaurant. Learn how the traditional EDDM campaign can easily become a cross media marketing tool with innovative personalization elements:
Imagine the best of a café, canteen and co-working space: The restaurant chain "LunchHub" has already opened six locations throughout the city. You can choose from a variety of healthy, seasonal and plant-based meal options. "LunchHub" is the perfect place for busy people looking for something quick and healthy in their office break. Seating areas and workstations also allow you to meet business partners or to work on your own in a relaxed environment.
This concept has been very successful in some parts of the city already, and also appeals to people working from home or while travelling. Now it is time to find new, creative marketing ideas to expand their business and attract more potential customers.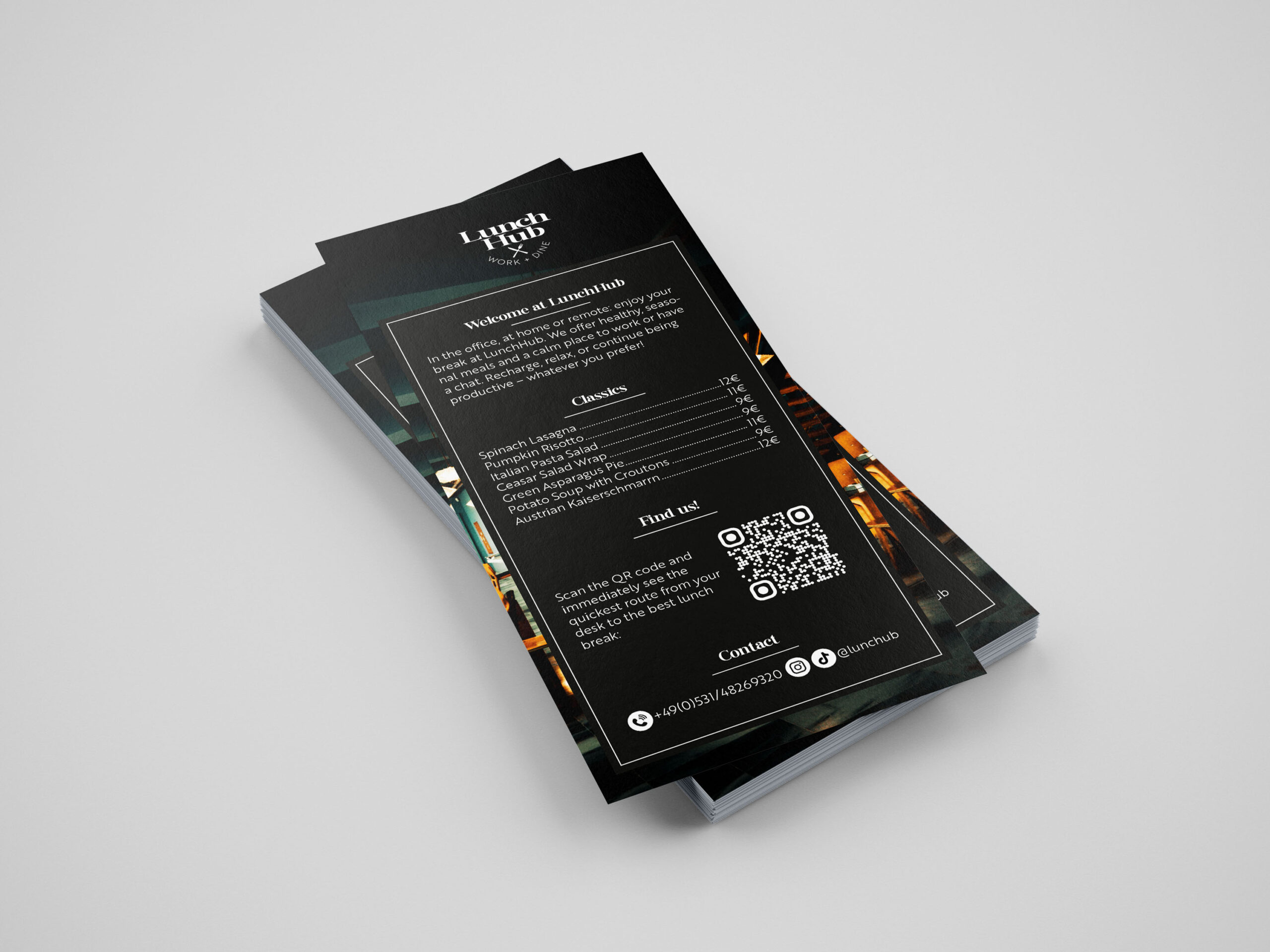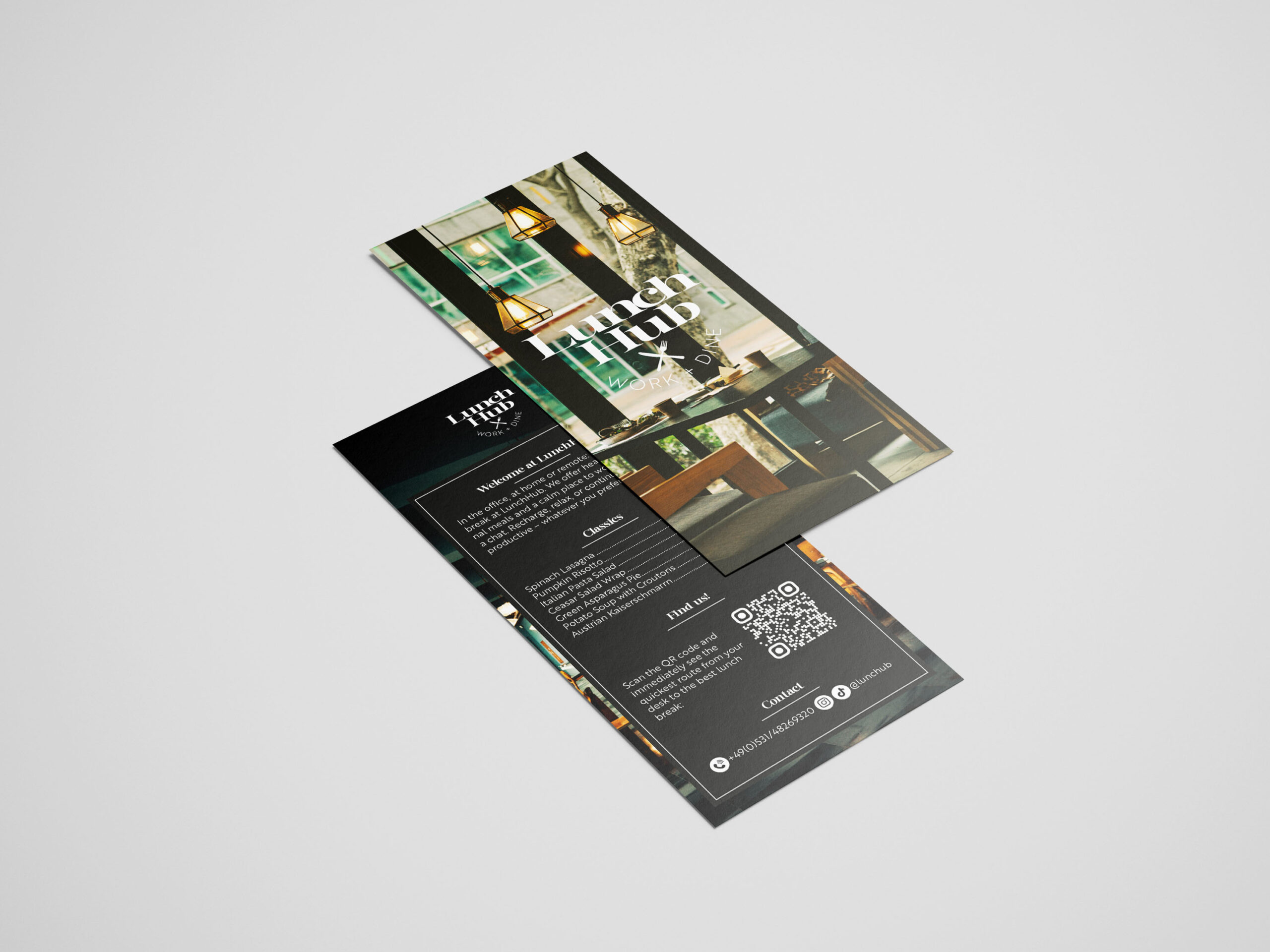 "LunchHub" went for EDDM leaflets with the current menu to target a large number of private households and businesses. These allow you to generate a lot of awareness in your local area at relatively low cost. Their leaflets also contain coupons of a loyalty system, which will encourage even more people to come and reply to the offer. Print products like these have a significant impact on the recipient and are a lot more efficient than e-mails, which often end up deleted right away.
To add even more value and interest, they also included a QR code linking to the locrFINDER: an innovative location finder that automatically displays the quickest route from the customer's individual location to the nearest "LunchHub" restaurant. The user instantly makes a connection with the place and the entire brand. As they recognize the actual way to "LunchHub" on a map instead of only reading the written address, many more customers will be likely to come and visit the restaurant.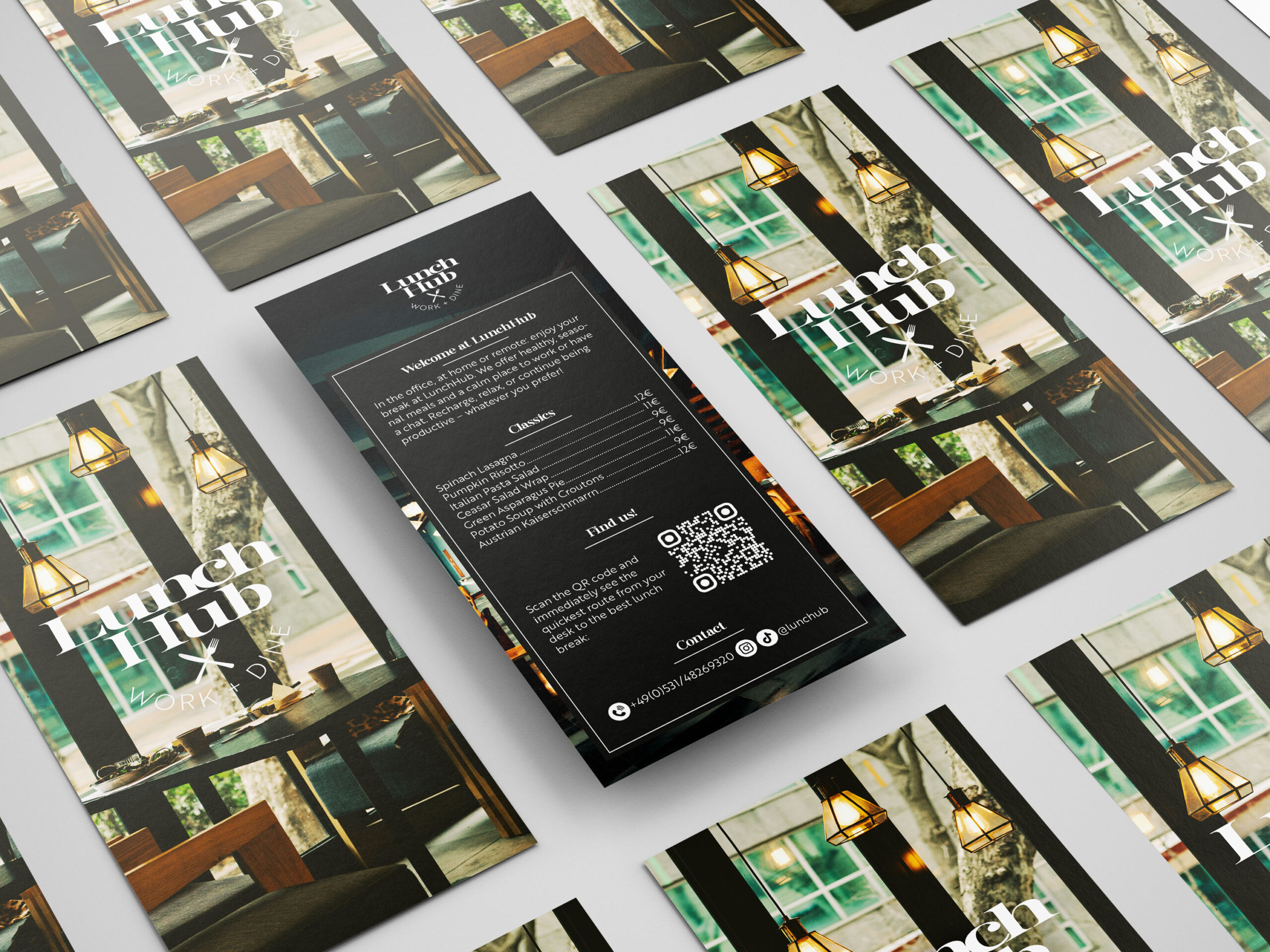 Here you see a restaurant near you in the visual style of the "LunchHub" Campaign:
This is an easy way to upgrade a traditional EDDM campaign and add cross media elements to printed products. Seeing their own location on a map on their mobile device is surprising, something special, and will definitely attract attention.
Do you have ideas for new projects with the locrFINDER?
Feel free to use this contact form!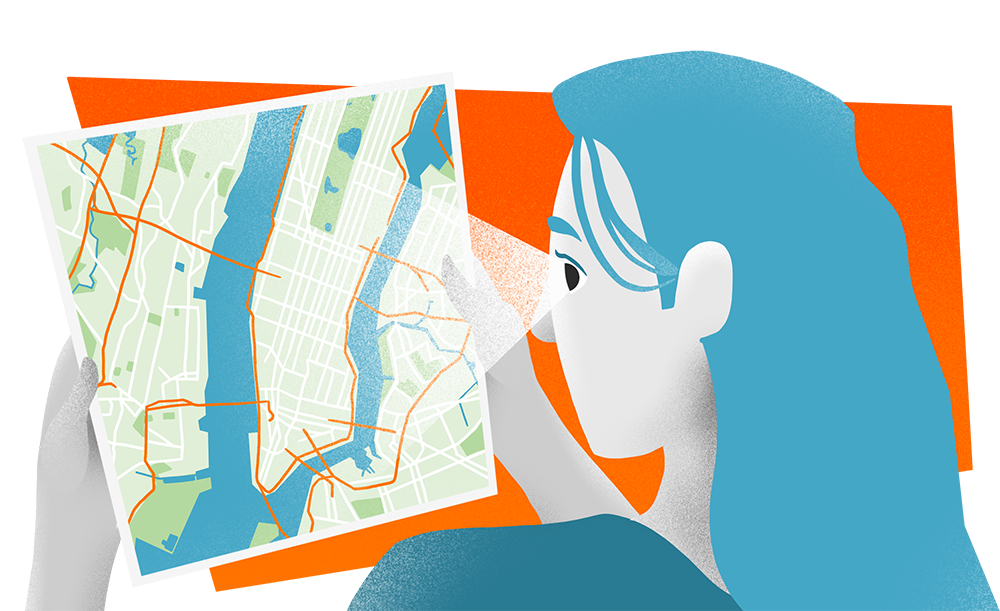 *marks required field
We will not share your contact information or personal data with any third parties. For further information please see our privacy policy.