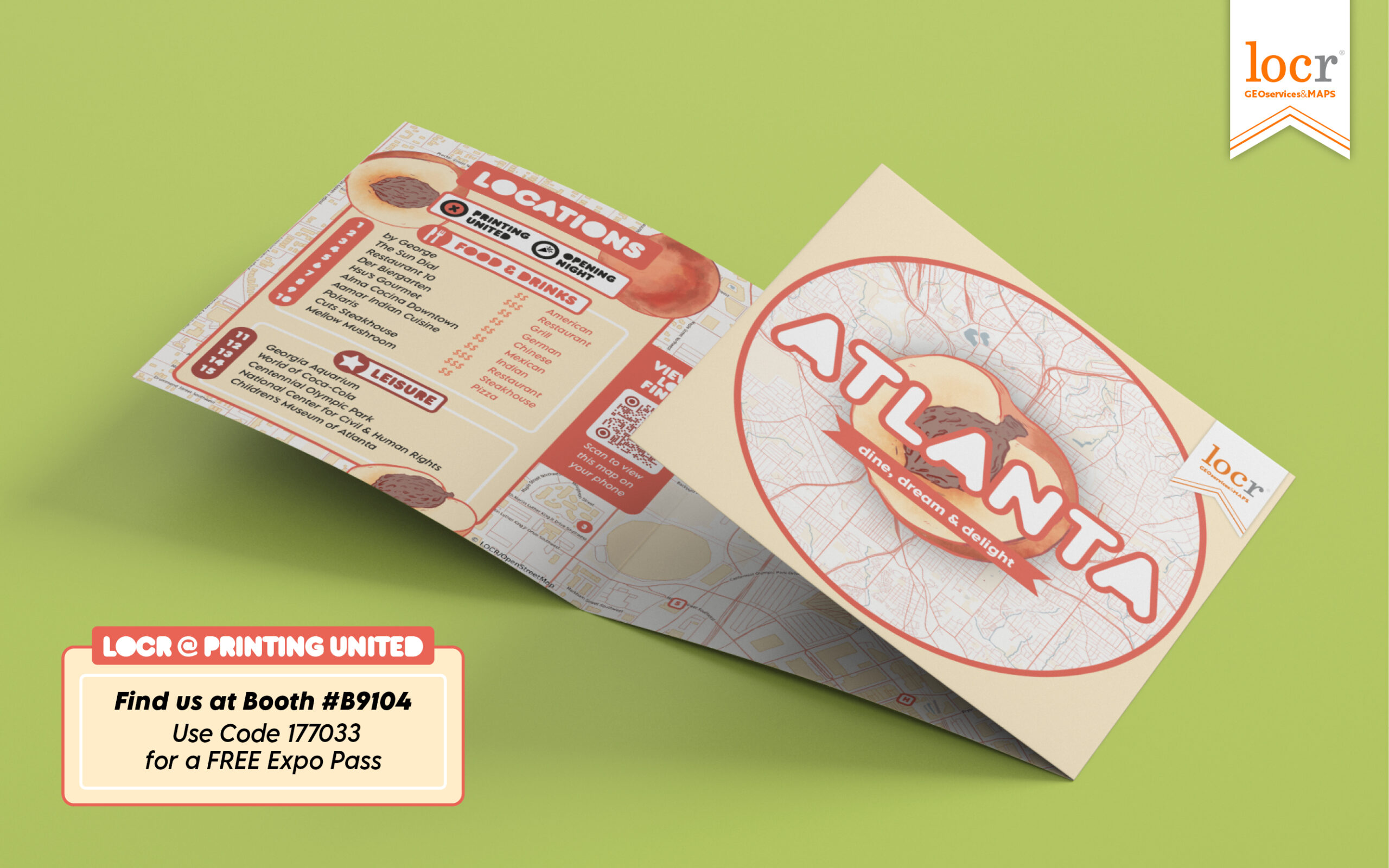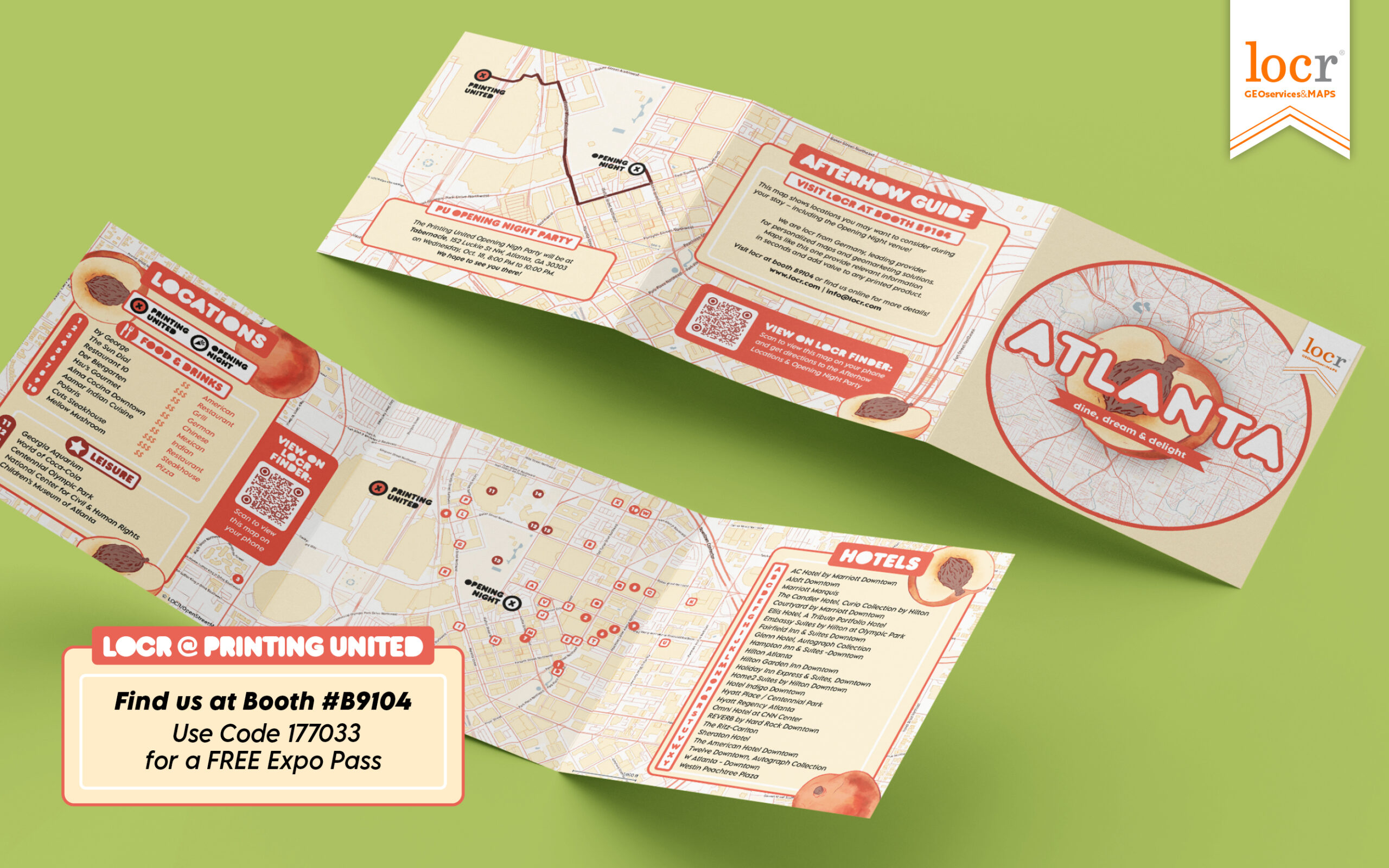 For next week's PRINTING United in Atlanta we created a new Aftershow Guide with hotels and attractions near the event location. Of course, we had to include a QR code linking to the new locrFINDER for the guests to try out!
In this case the map style matches the design of the printed guide. You can also choose different icons, depending on the contents: Here we have partner hotels, a selection of restaurants and other attractions. As we made it for PRINTING United, the trade show venue is the fixed start location.
Write us your project ideas or any more questions you might have!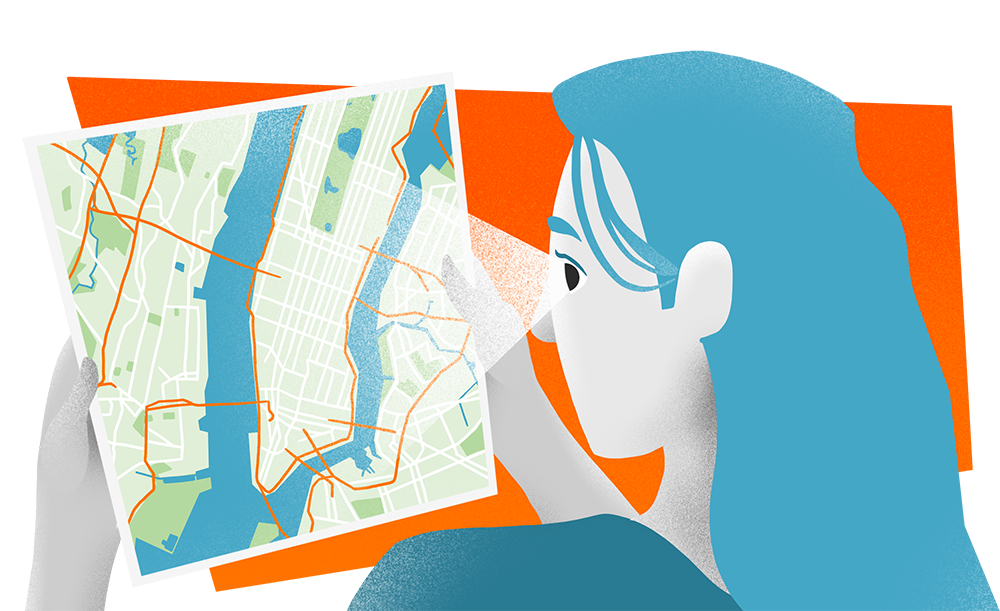 *marks required field
We will not share your contact information or personal data with any third parties. For further information please see our privacy policy.