Our colleague Thomas discovered one of the oldest "maps" in the world during his vacation in Namibia: a map carved into a sandstone rock with depictions of animals. It is located in the Twyfelfontain valley in Namibia and the rock engravings are estimated to be around 24,000 years old. They are supposed to show hunting grounds and waterholes. Thomas' guide Reimund (in the picture below) shows one of these waterholes. The map has little in common with the maps we know today, but it was probably used by people at that time as a map to find their hunting grounds and for orientation.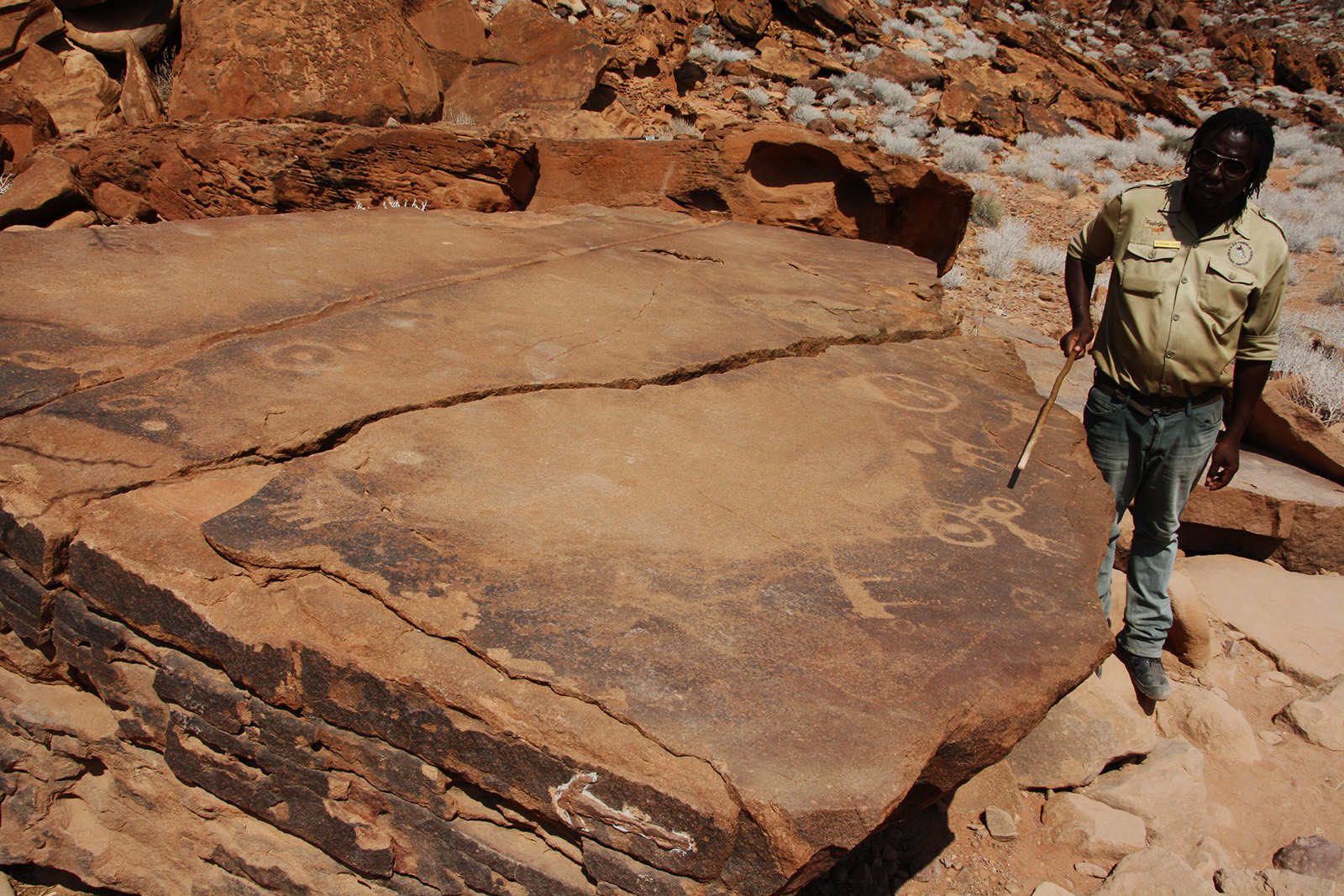 One of the first maps of antiquity was the "Babylonian Map", which is dated back to around 700-500 BC. The map was found near the current city of Baghdad and shows a representation of the New Babylonian Empire from the perspective of the people of this time. Like the "Twyfelfontain Map Rock" this one has little in common with today's maps, since it is a clay tablet. Nevertheless, it contains important geographical indications and is a sign of how helpful maps seem to have been back then.
Gerardus Mercator, a geographer and cartographer, created the first map that is comparable with the ones today in 1569 – and with it the revolutionary Mercator-projection, a cylindrical map production that is still used today.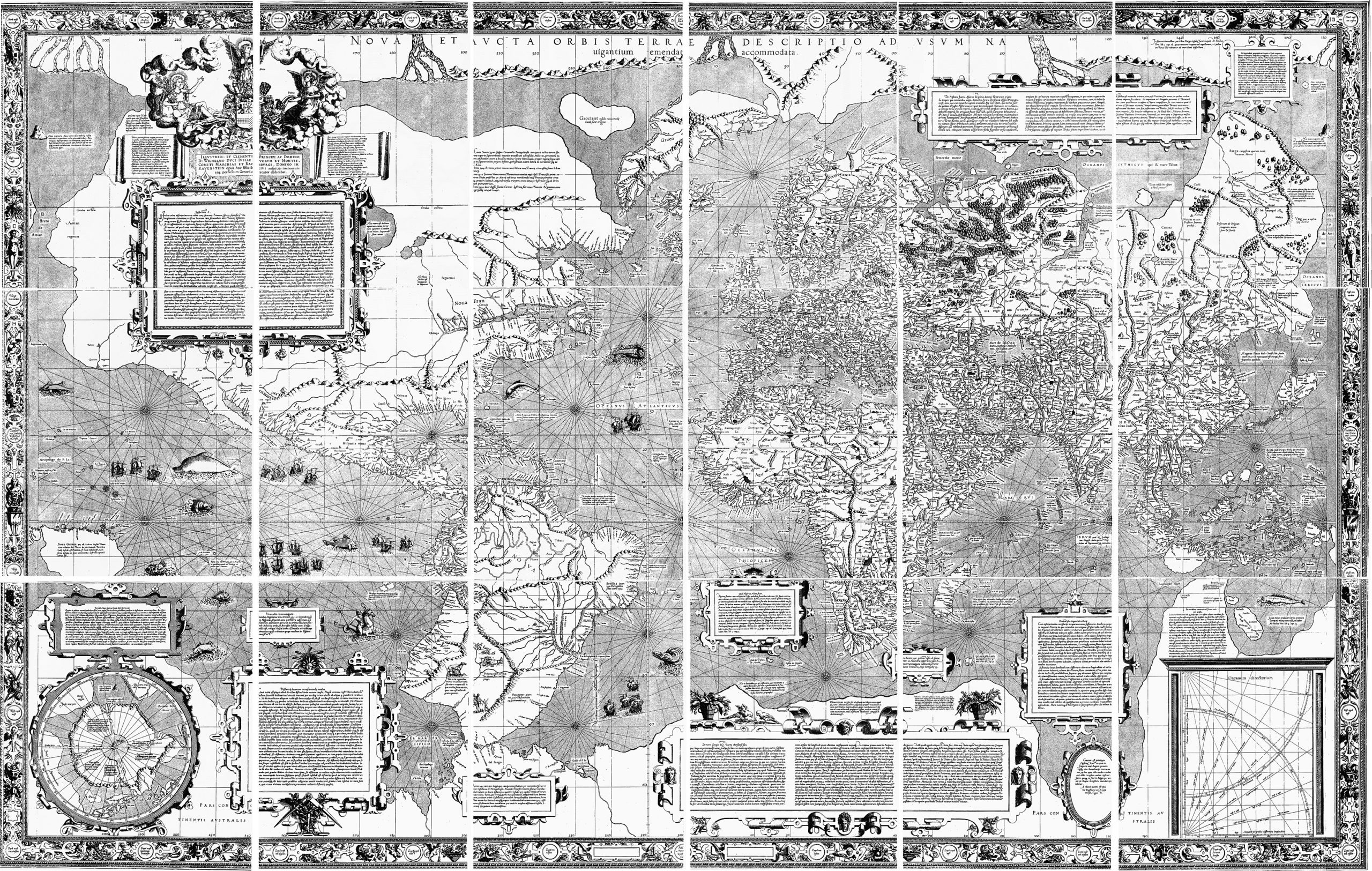 In addition to this brief outline of interesting maps throughout history, there are many other interesting maps from different eras of time. Looking back at this brief introduction, it becomes clear how important maps were back then and still are today.
They help people to find their way – no matter if it was back then or today. If maps didn't exist, our lives would be far more complicated. They help us navigate, explain something, tell stories and define places. They can also visualize information and data much faster than other media or texts would be able to. And of course they can create connections! But one thing becomes even clearer: maps fascinate people and have always captivated them. No wonder why we from locr love maps!