We are living in the "digital age", and at the same time experiencing a revival of direct mail. Due to increasing screen time and overflowing e-mail inboxes, we enjoy the benefits of print products even more.
First of all, the most obvious difference to digital content might be the haptics. Holding a print product appeals to all of our senses and instantly makes a connection – way before we actively read the message. Printed direct mail, brochures and catalogues are very likely to be kept in the house for a while. In contrast, think about all the e-mails that automatically end up as "spam" or get deleted right away!
With the digital age comes digital fatigue. Books, magazines as well as direct mail provide breaks from the screen. Moreover, already over twenty years ago, the concept of "banner blindness" appeared – when reading online content, we often unconsciously ignore banner ads. Distractions like messages or app notifications make it even harder to get heard and achieve remarkable response rates.

In contrast, direct mail is a reliable tool, proven to boost the ROI of print and cross media campaigns. It can be just as targeted as digital content and there are various innovative ways for personalization and cross media options.
For over ten years, our customers have had great success with using location data: Simple customer address lists can unlock surprising potential, leading to cost-efficient and visually attracting direct mail.

Personalized maps immediately catch attention. They show the recipient's familiar neighborhood as well as your business location and the quickest route. That provides relevant information for the customer to actually visit your company and respond to your offer. Our geomarketing services also allow you to add travel time and distance or driving directions.
When choosing target groups, location data can save you a lot of effort and money: New target audiences can be segmented by distance or travel time. That is a lot more useful than postal codes or local borders, and filters out prospects who live too far away: you can precisely target the most promising audiences and make the best use of resources.
If you liked these tips, you might also find this resource useful:
Free Download: GEOpack
Get started right away and download the locr GEOpack for free! It is a practical step-by-step guide that offers advice and inspiration on successful direct mail campaigns: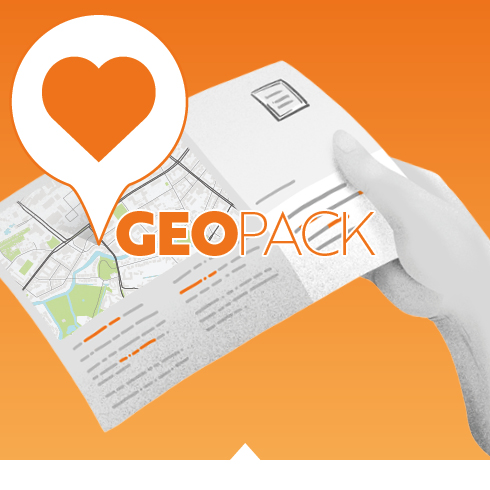 *marks required field
We will not share your contact information or personal data with any third parties. For further information please see our privacy policy.