As Autumn officially begins, many print and marketing service providers are wondering what comes next.
Some events have been canceled, while others are moving forward. Some businesses are open and prospering, while others are still having trouble getting customers in their doors.
In these changing times, business plans, sales pitches, and clients' needs are continually evolving.
"For many providers, the pandemic and recovery have been a time of stop and go," says locr's Tony Hodgson. "Developing long-term plans is a challenge for businesses of all kinds. But in these uncertain times, one thing has become clear: the value of printed direct mail."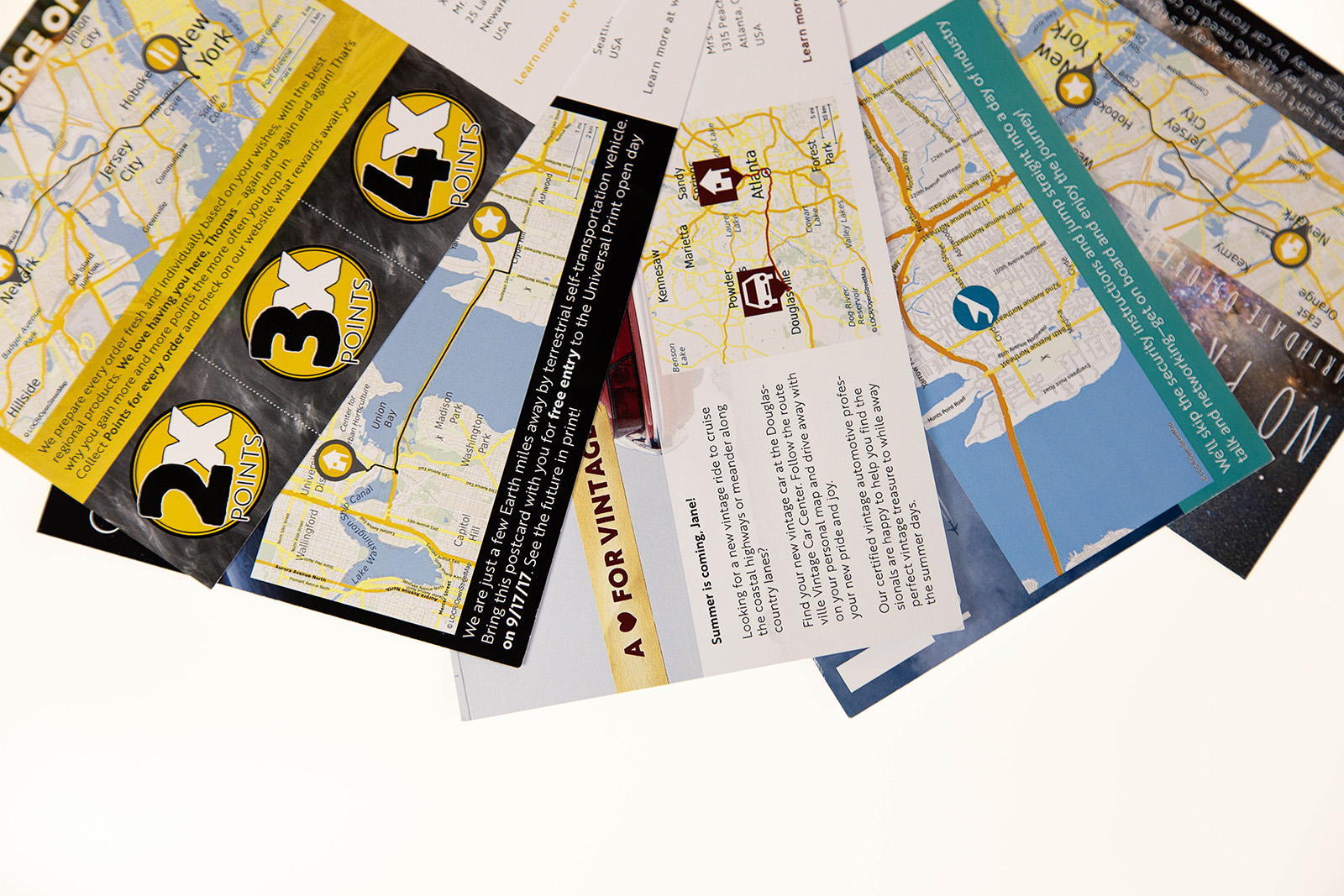 During the pandemic, brands used direct mail to connect with consumers who were isolated at home. It worked!  Research by the Royal Mail in the UK reports that direct mail engagement was higher than ever during the pandemic. Moreover, the most significant rise in engagement with mail came from people aged 18 to 35.
While the days of isolation are (hopefully) behind us, marketers are still using direct mail to connect with consumers. Direct mail is essential in service sectors like retail, hospitality, and health care that depend on consumers getting out of their homes and into the location of businesses.
In these evolving times, not just any direct mail will do. To connect with consumers, printed direct mail must be personalized and include engaging images and messages that resonate with them and motivate them to take action.
At locr's upcoming webinar, we'll show you how to use geomarketing to create the kind of direct mail that gets people out of their homes and into your client's business.
Join Us!
Webinar: Moving Customers in the New Normal: Direct Mail Tips and Tricks.
Wednesday, November 3, 2021
Time: 10:00 EDT/15:00 CET