Many local businesses and shops rely mainly on customer visits as their source of revenue. But with people isolating at home, many retail shops suffered.
Now that the restrictions in most areas are becoming less and less strict, retail shops need help getting customers back and acquiring new customers.
locr has simple and cost-effective ways of helping you to help your retail customers.
Geomarketing gives you the tools you need create powerful direct mail campaigns that drive customers to the location of a business.
How does geomarketing work for retail?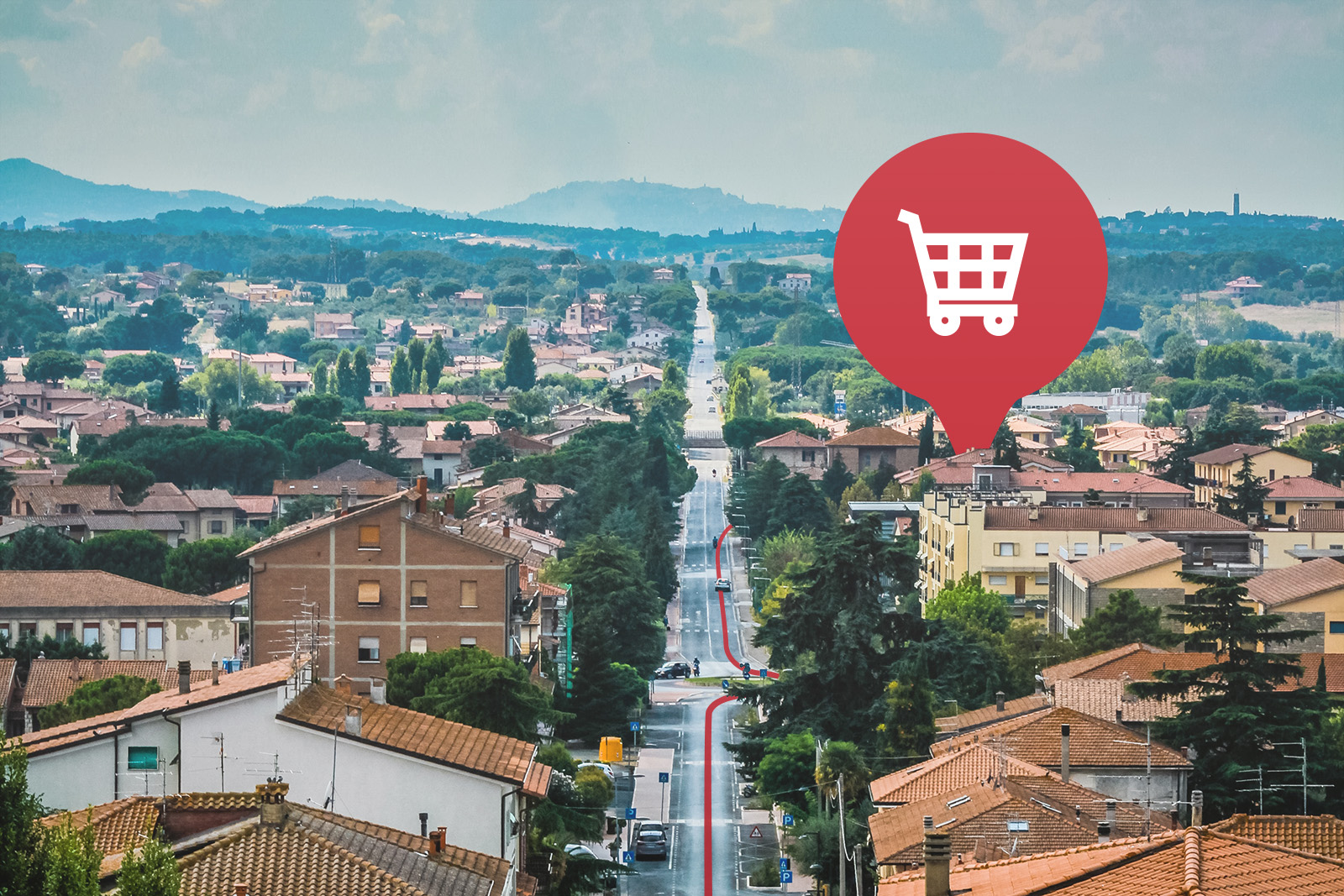 Geomarketing can be used in different ways.
For example, use our personalized maps in a direct marketing campaign. Personalized maps are an ideal marketing tool because you can show the recipients how close a location really is – and how quickly they can reach it.
Because the recipients of your direct mail recognize the proximity to your business location, they are more willing to come to you. The customer recognizes his neighborhood and his location and is connected to your location. This also offers the chance to establish a connection between the customer and the products or services a company sells.
You can also use our GEOservices to calculate real travel times and distances and add that valuable data to your mailing.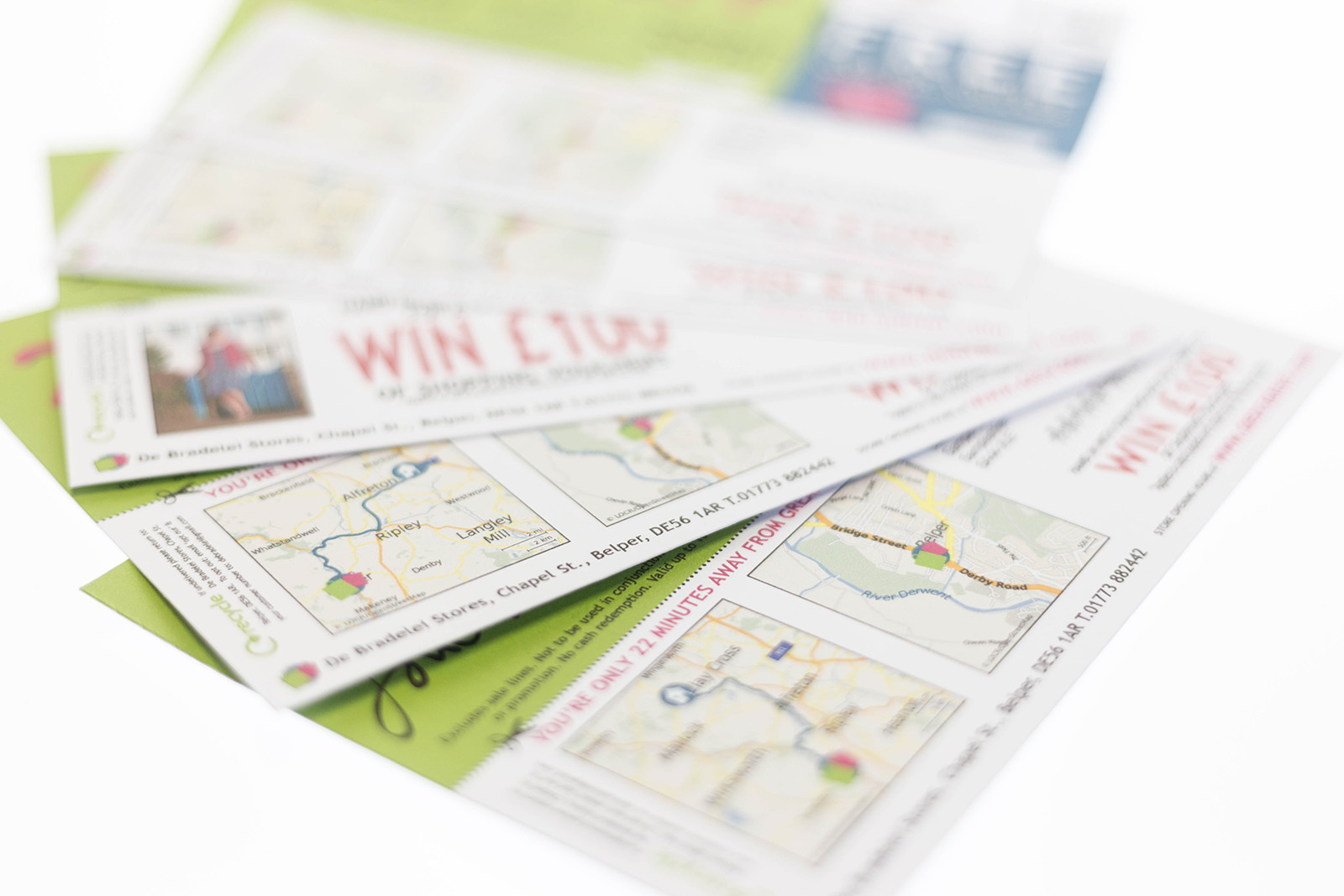 A customer example that shows that geomarketing works comes from our customer Eight Days a Week Print Solutions.
The agency planned a direct marketing campaign for the De Bradelei retail chain, which operates several shopping centers in England. The aim was to win new customers as well as inactive ones for the autumn business.
locr was called in as geomarketing expert to determine the fastest routes and travel times for selected costumers.
Also high-quality and personalized maps were produced for each customer, showing the location of the nearest shopping center, as well as the route and travel time to it. A random A/B test was also conducted during the campaign.
The results showed that the campaign with geomarketing elements received much higher response rates than the campaign without elements. Read the full case study here: