Companies that want to advertise locally and regionally in their area often have to compete with large online shops and brands. They must bear in mind that their advertising must convey factors such as proximity, convenience and easy accessibility to customers, so that they are encouraged to shop regionally rather than online. Studies have shown that 72% of all customers, who have previously made a local online search query, visited a company within a radius of 10km.
A company, which is offering a product someone is looking for, has to show the customer how close it really is, so that she or he can take action. However, competing against big brands and online shops is often not so easy for many small and medium-sized companies. Nevertheless, there are ways to do this quickly and easily!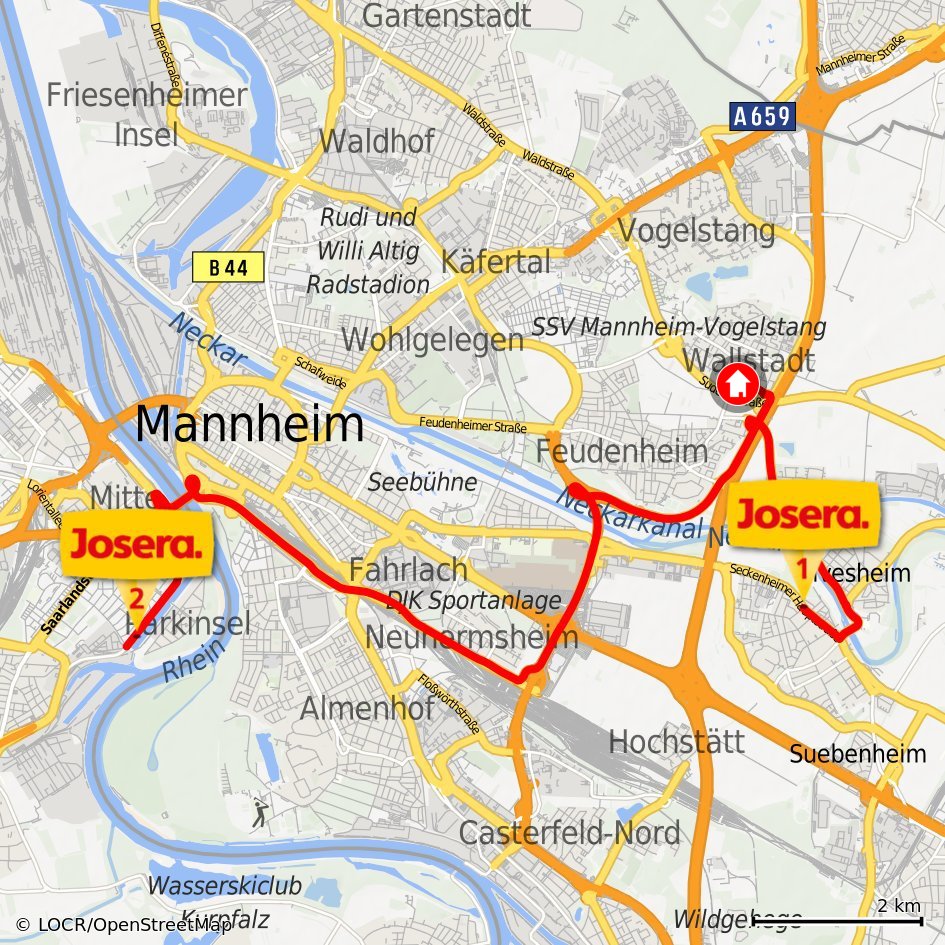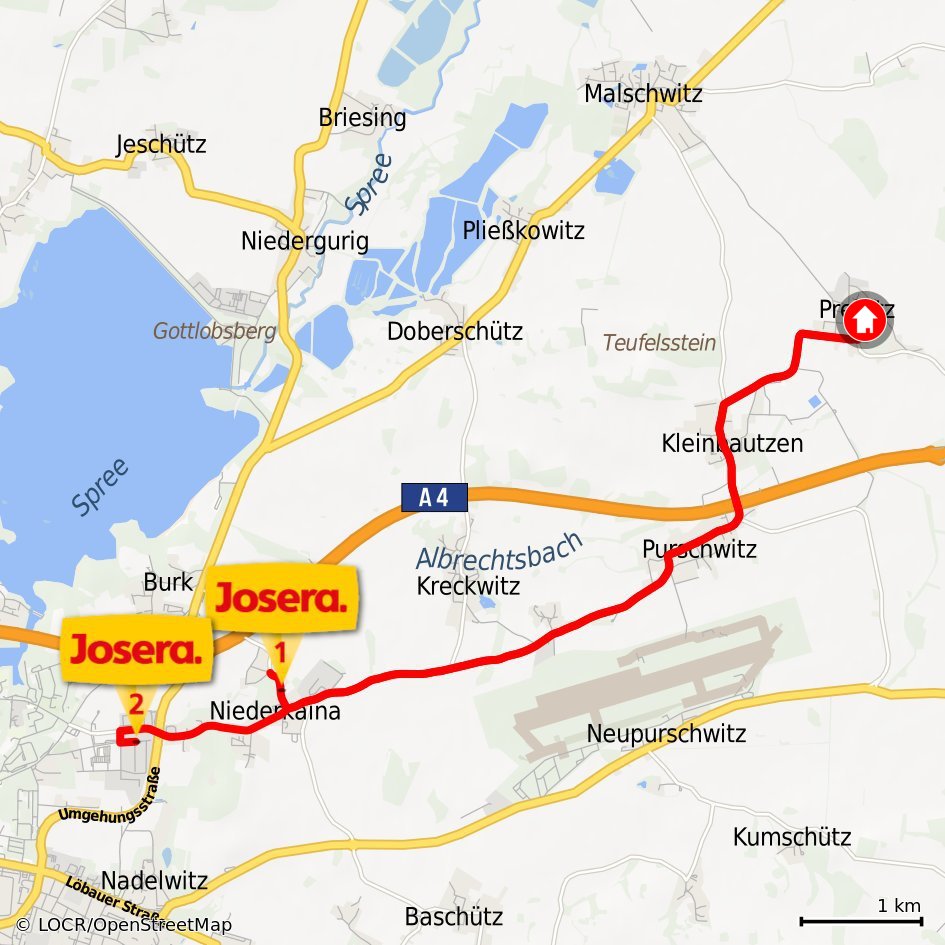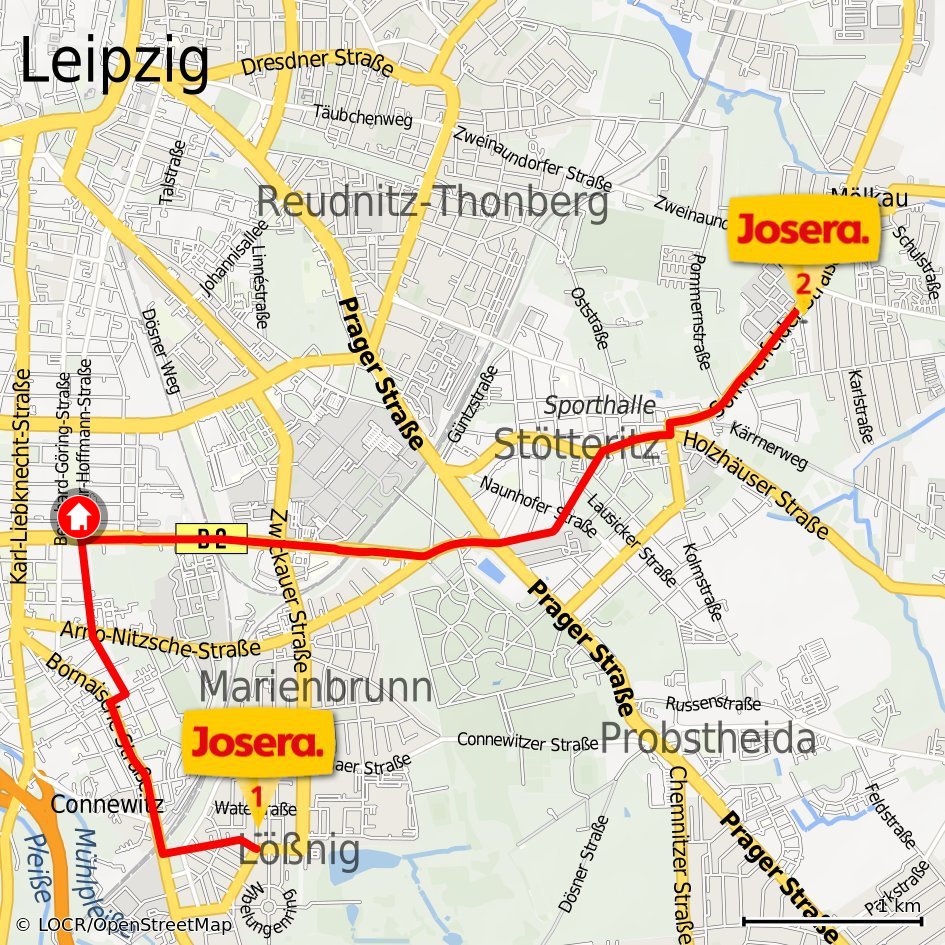 The first step on the way to a sale is to arouse the interest and attention of a customer. This is possible with an attractive offer or a coupon, but the customer's first priority is focused on one thing: accessibility. If a retail store or business service is too far away the customer will probably look elsewhere. locr, however, offers a solution to address customers who are within a previously defined distance or travel time. Address lists can be segmented by using locr GEOanalytics to enable customer communications to be adapted to a target group in a specific region which is more likely to take advantage of an offer. In this way, for example, only potential customers who live close to a shop are selected. Proximity is the key for potential customers.
Geomarketing can also be used to establish a basis of trust with customers, as they can see on a personalized locr map where a store is located in relation to their home. If real travel times and routes calculated by locr are also given, customers will instantly see how close they live to a business location and how quickly and easily they can get there. This saves not only time but also money, and the ROI and response rates increase visibly.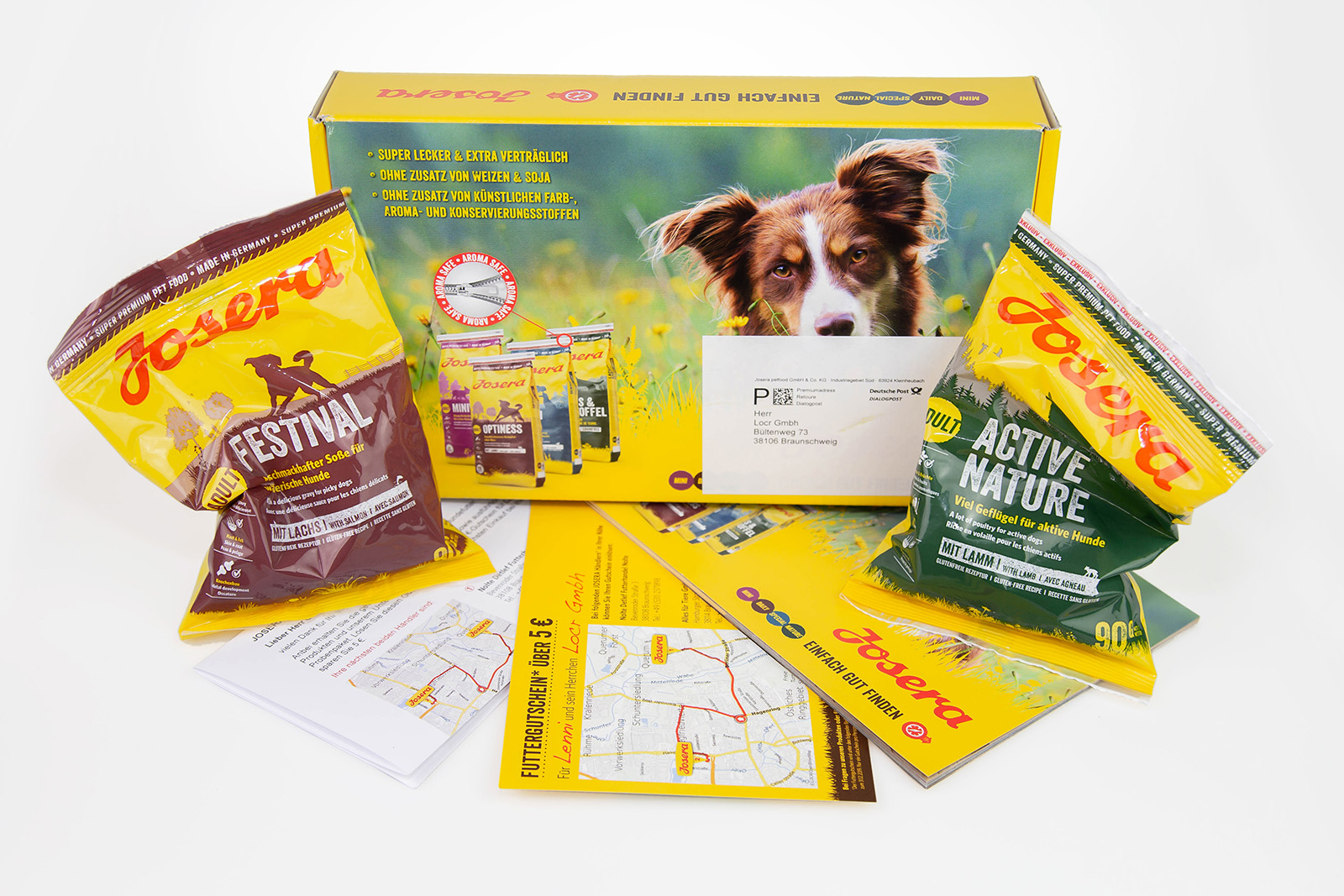 An impressive example is provided by the pet food manufacturer Josera from Germany. This family business sells high-quality pet food at selected retailers. In the spirit of sustainability, Josera focuses primarily on retailers who offer pet food for pet lovers in their immediate vicinity. To make its products better known, Josera has been using GEOservices from locr for several years.
To attract new customers, Josera offers sample packs which are personalized using the information entered online on the Josera website. In addition to the names of the customer and their pet, the pack also includes a coupon and a personalized locr map showing how to get to the two Josera dealers nearest to the customer. With the help of locr, Josera has been able to increase its response rates significantly and also define new potential retail locations.
Learn more about this impressive example and how to use locr's services for your local marketing! Read the complete case study here: