Geodata and Personalized Maps
for Retail Marketing
Objectives
German pet nutrition company JOSERA wanted to combine its website with printed direct mail as part of an effort to acquire new customers and drive traffic to JOSERA's retail network.
Strategy
JOSERA engaged a leading direct mail and digital printer, Grunewald GmbH to create a location-based direct marketing campaign. When a prospect makes an inquiry on the JOSERA website, they receive pet food sample packs that include vouchers that can be redeemed at nearby retail outlets.
The sample pack includes marketing collateral with local maps personalized to the recipient. These maps show the location of retail outlets where the vouchers can be redeemed and have other useful travel information.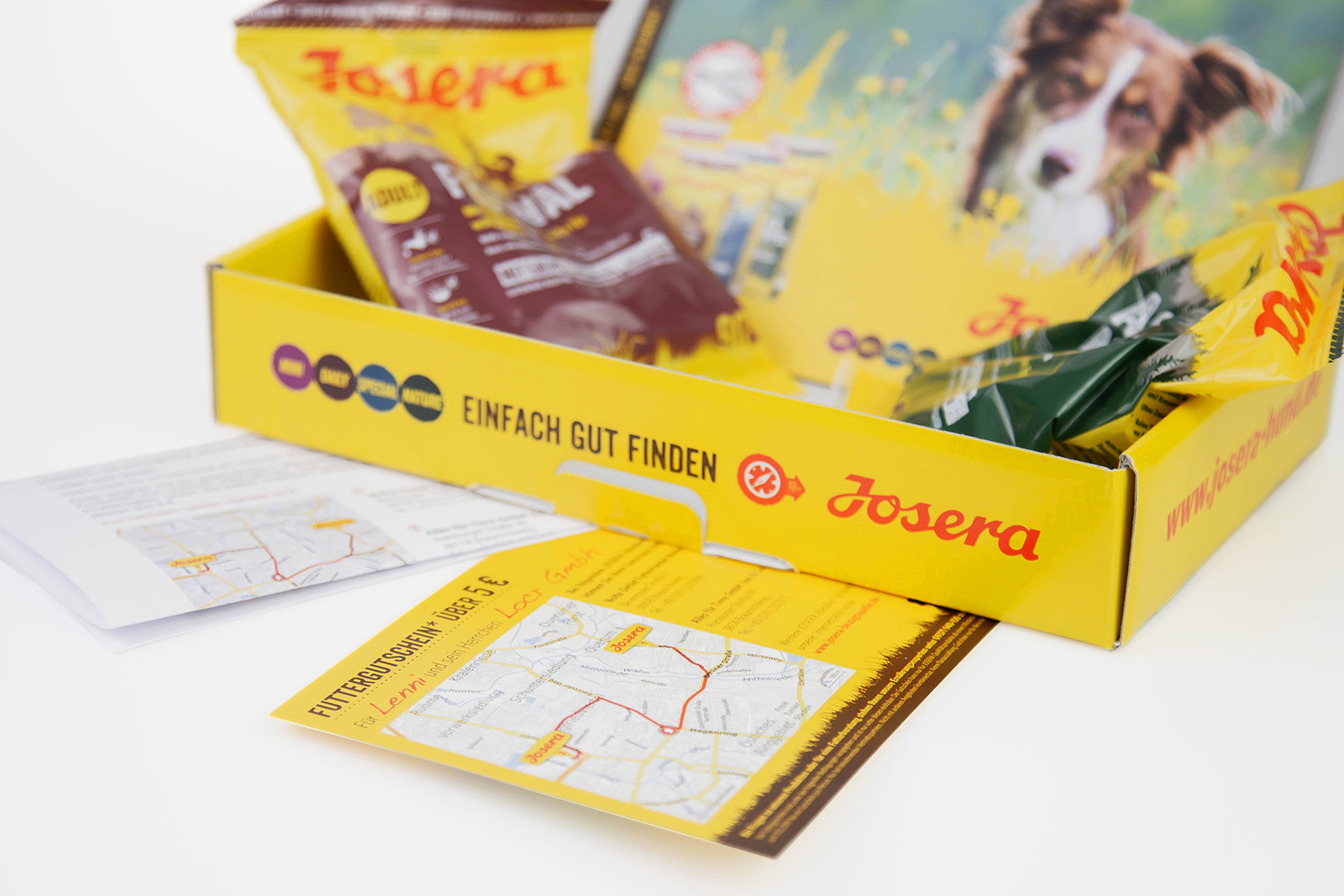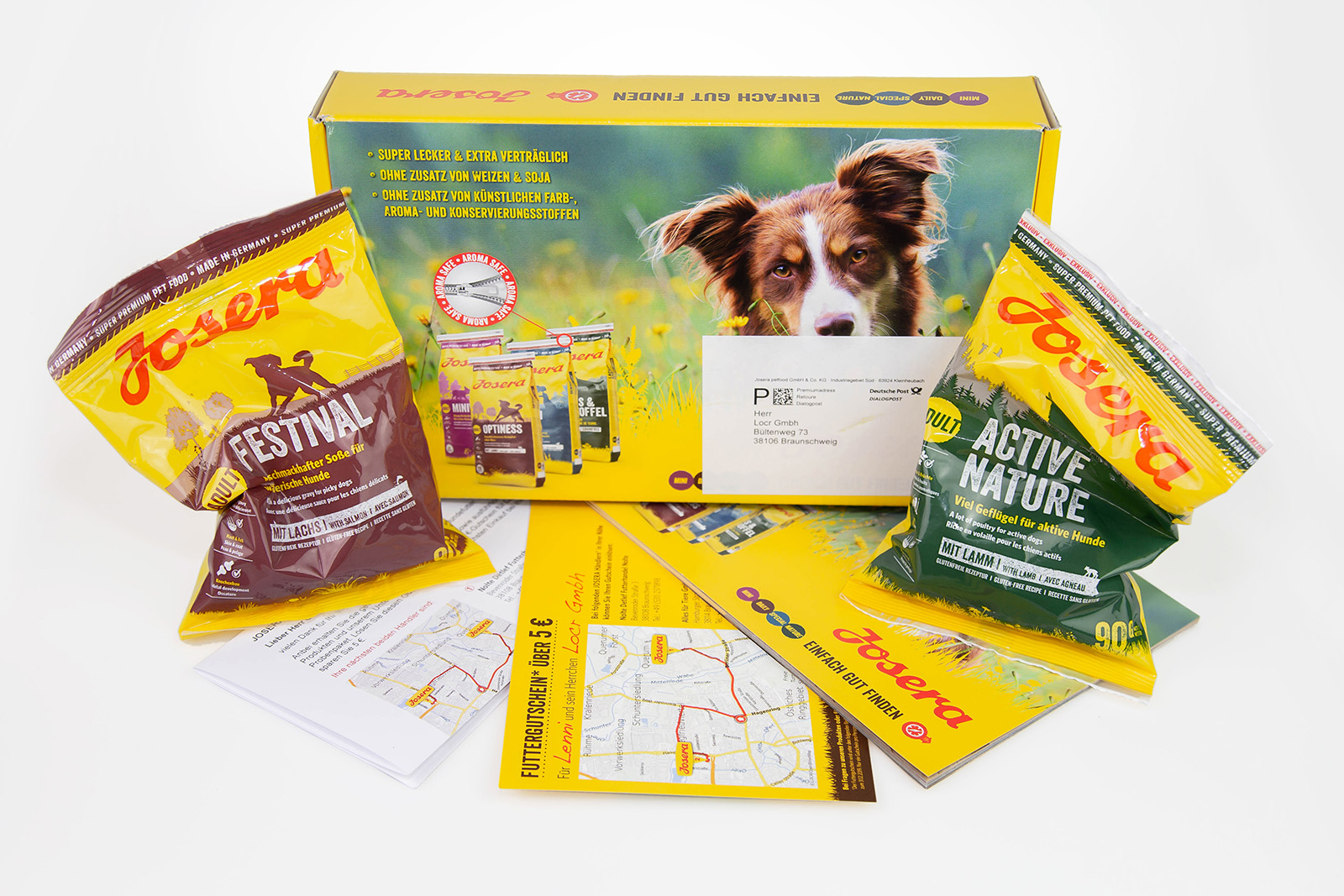 Results
The conversion rate from website inquiries to pet food purchases at retail outlets has increased by 3% since the program began. The program has been running continuously since 2014.
The free pet-food samples, introductory purchase offer, personalized marketing collateral and attractive design of the pack all contribute to this program's effectiveness. But Stefan Seitz, Head of Marketing at JOSERA, believes that the personalized maps are responsible for the increased conversion rate, saying: "The ability to guide our customers through individual geographical coordinates to the nearest dealers in our campaign brings significant added value".
Roundup
By combining a good offer, attractive design, a personalized map, and customized vital travel directions, JOSERA was able to link its online and offline promotions and increase visits to its brick-and-mortar retail locations.
Download the full Case Study now!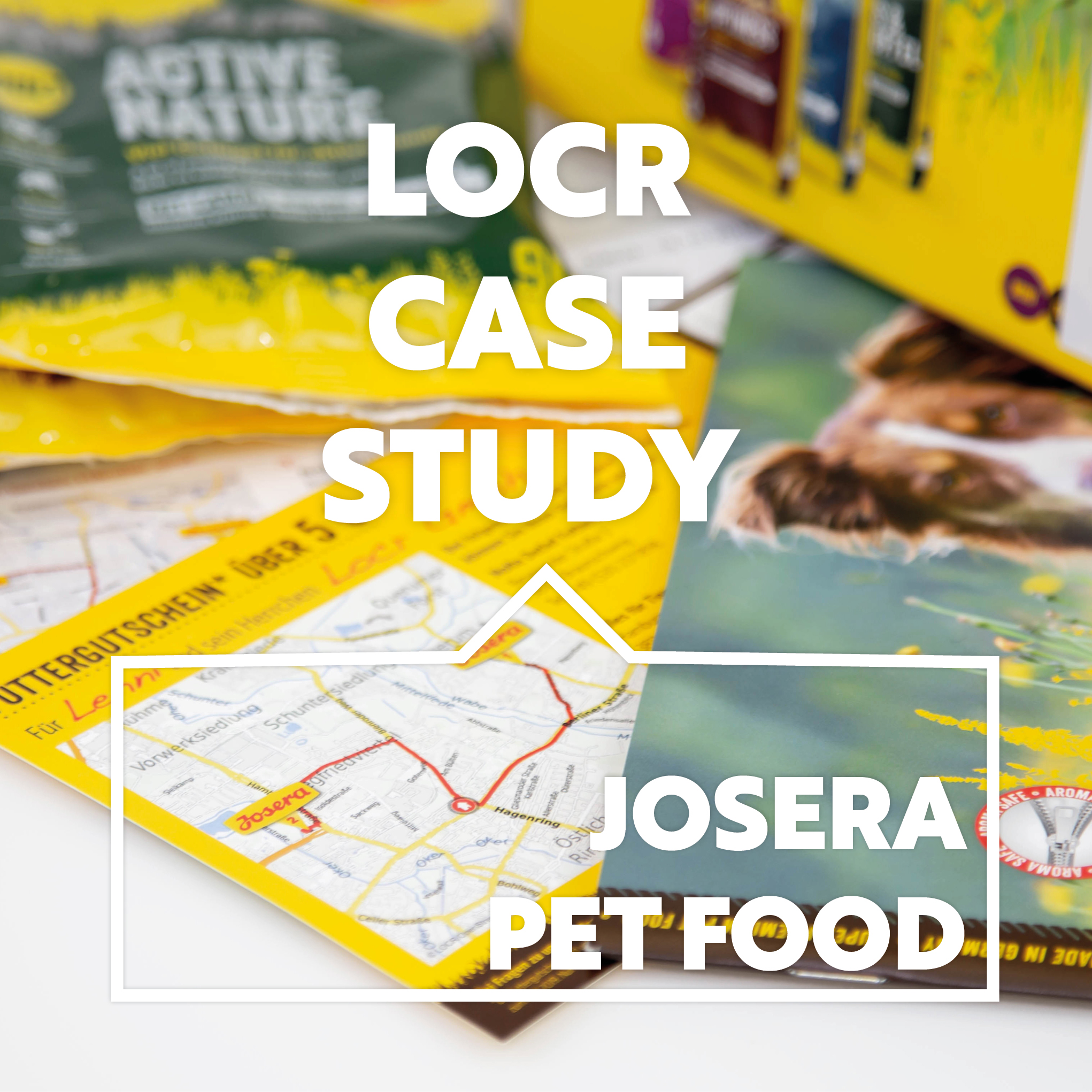 *marks required field
We will not share your contact information or personal data with any third parties. For further information please see our privacy policy.