PODi CASE STUDY:
University of Chicago Medicine
Projekt Aims & Results

The Orthopaedics Center at the University of Chicago Medicine wanted to increase visibility and new patient visits for the orthopaedics practice in its Matteson, Illinois location. The message: You don't have to drive to Chicago for adult or children's orthopaedics – world class care is right here, close by. locr NAVImaps were used as part of the campaign creative.
Marketing Manager, Crystal Senesac, remarked that they saw a 43% jump in new patient visits which they can attribute directly to the mailer which included the locr personalized maps.
Download the full Case Study now!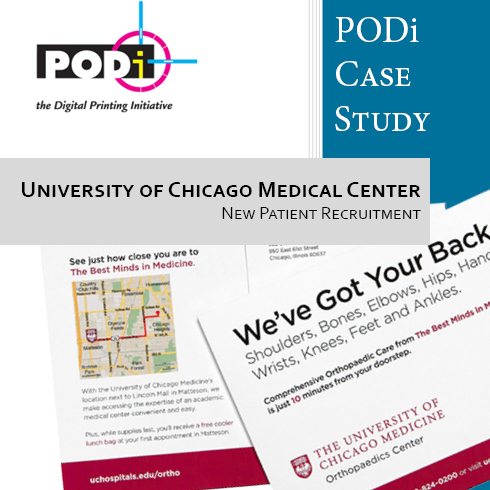 *marks required field
We will not share your contact information or personal data with any third parties. For further information please see our privacy policy.