locr CASE STUDY:
University Of Chicago Medicine
The Orthopaedics Center at the University of Chicago Medicine wanted to increase visibility and new patient visits for the orthopaedics practice in its Matteson, Illinois location.
The overal campaign message was: "You don't have to drive to Chicago for adult or children's orthopaedics – world class care is right here, close by".
The UC marketers engaged service provider, Rider Dickerson, to create and send a mailing to 11,000 recipients based on their financial, location and active lifestyle demographics. Each digitally printed mailer included a locr personalized map showing the recipient exactly where the facility was and the route from his or her home . A tailored headline and copy provided the distance in minutes to the clinic.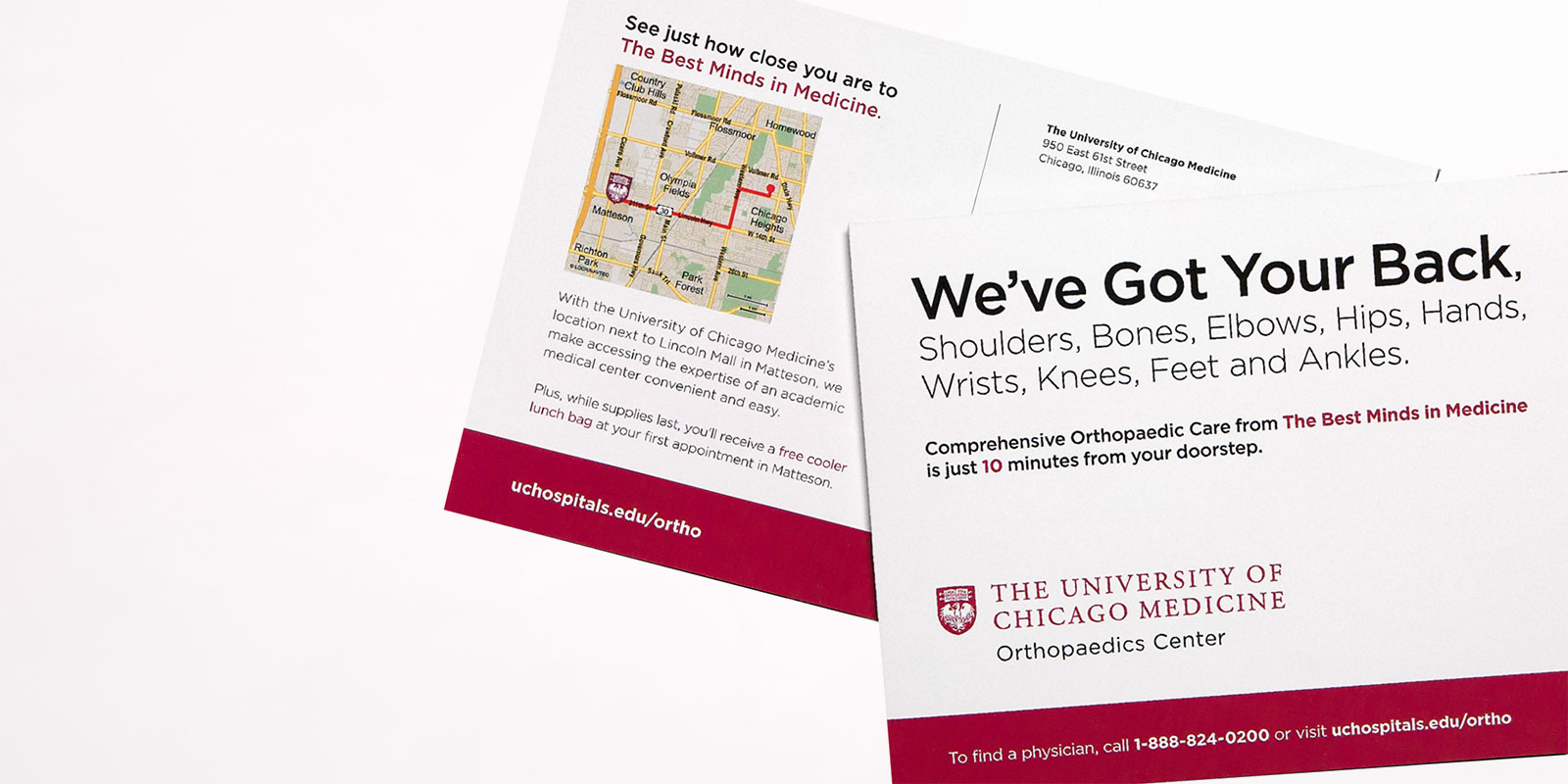 Results
Crystal Senesac, marketing manager for the University of Chicago Medicine said that year on year:
"We saw a 43% jump in new patient visits which we can attribute directly to this mailer. The clinic also saw increased web activity and call volume during that same period. We were very pleased!"
Roundup
Successful outcomes in practice care require getting patients to the right place for the proper care.
That's why healthcare markets use personalized maps in their patient communications. These maps are proven to capture attention and provide a fast, easy way for patients to understand how to get from their home to their healthcare professional location.
Download the full Case Study now!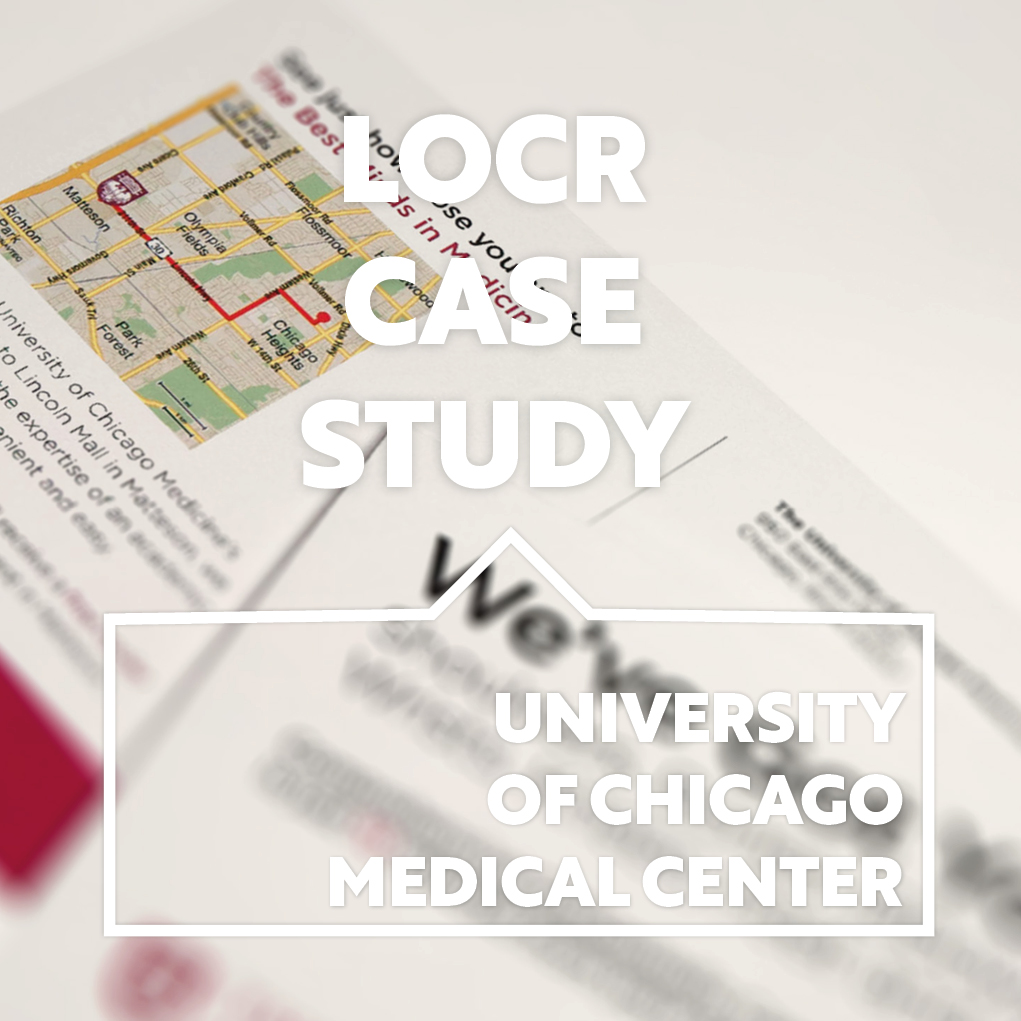 *marks required field
We will not share your contact information or personal data with any third parties. For further information please see our privacy policy.