PODi CASE STUDY:
James E. McNellies
Projekt Aims & Results

McNellie's, a restaurant chain in Tulsa, Oklahoma, had a well known and popular downtown location. When they opened a second restaurant the new location did not receive as much business. To improve business they used a direct mail campaign with personalized maps directing recipients from their residence to the new restaurant.
The campaign received a 24% direct mail response rate with individuals redeeming the coupon offer.
Download the full Case Study now!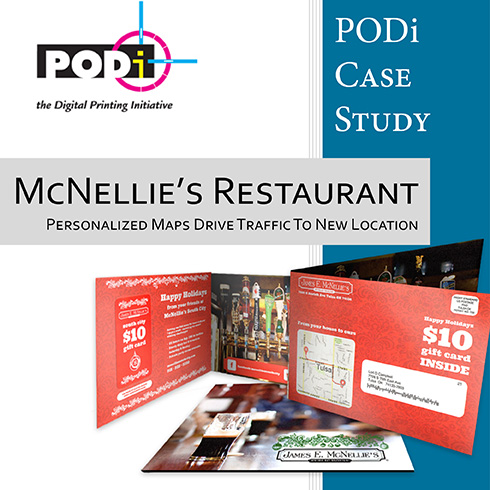 *marks required field
We will not share your contact information or personal data with any third parties. For further information please see our privacy policy.