PODi CASE STUDY:
De Bradelei
Projekt Aims & Results

De Bradelei Stores are a group of shopping outlet malls in the UK offering fashion from leading brands at discounted prices. They wanted to increase footfall and boost sales in Autumn 2016 by targeting lapsed customers from their extensive database. All sales are undertaken in-store as De Bradelei do not offer online sales.
They engaged a print and mailing company called Eight Days a Week Print Solutions to design and manage a direct marketing campaign to drive traffic to their three stores.
Download the full Case Study now!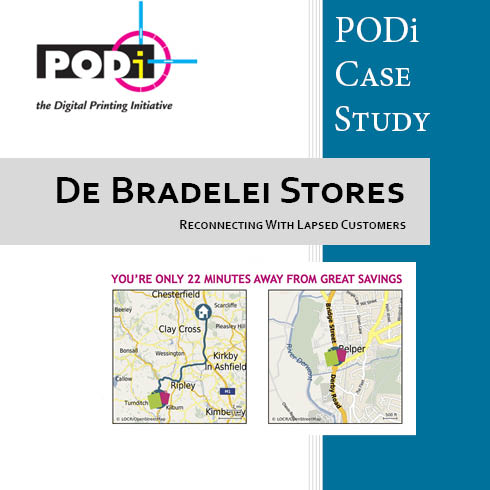 *marks required field
We will not share your contact information or personal data with any third parties. For further information please see our privacy policy.