The PrintWeekLive! Experience
What's special about PrintWeekLive!? This event provides the visitors with a combination of the traditional model of supplier stands and an element that gives them the possibility to gather business critical information that they could take back and apply into their business.
Skilled keynote speakers from within and outside the print industry will talk about innovations and inspiration that enhance the way you do business. Experienced partners and thought-leaders will lead in-depth workshops where the visitors can learn from best-practices and go away with practical advice on how to improve their operations. Finally, a traditional show floor containing exhibitor stands where visitors can buy the appropriate products and services that enable them to apply all that they've learned at the event.
Unleash the Power of Digital Printing with Personalised Maps
Featuring a direct mail campaign for a UK retailer, Tony and Thomas will demonstrate the power of personalised maps and provide workshop attendees with all the tools they need to point their marketing in the right direction.
"The hottest trend in brand communication is geomarketing", said Pat McGrew of Infotrends in 2017. Digital printers are ideally placed to take advantage of this trend. This workshop will show you how.
At PrintWeekLive, locr will hold a workshop session, called "Unleash the Power of Digital Printing with Personalised Maps." Attendees can learn how to use their digital presses to create highly effective marketing campaigns using location based services like geo-data and personalised maps.
This workshop is being held March 7 from 12:30 – 13:00 and March 8 from 13:45 – 14:15 in workshop theatre C.
In this Workshop we will show you how to create…:
Highly effective marketing campaigns with geo-data and personalised maps.
Accurate, high quality maps for digital, offset and wide-format printing without complex programming or expensive license fees.
Don't miss the chance to test it out for yourself!
Each attendee at this workshop will also be able to participate in an experiment to test the power of GEOdata and personalised maps with one of their clients.
PrintWeekLive! 2018 Quick Facts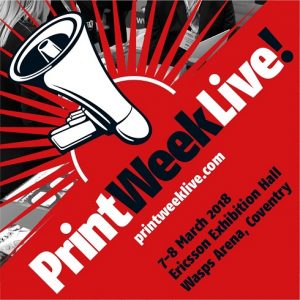 What: A two-day event gathering print enthusiasts to discuss, share, inspire everything print
When: 7 – 8th March 2018
Where: Ericsson Exhibition Hall, Wasps Arena, Coventry, UK
Who: Printers and Print Buyers, Thought-leaders and Experts from within and outside the Industry
Meeting locr: From booth #61 Tony and Thomas will be showcasing how you can boost digital printing with personalised maps. Don't miss our workshop taking place on Wednesday March 7th, at 12:30pm and Thursday March 8th, at 13:45pm!