As a frequent attendee of the Dscoop Americas Event we're more than happy to be part of Dscoop EMEA for the first time in 2018. At Dscoop EMEA, locr will be presenting case studies on how printers across Europe have helped their clients to overcome marketing challenges by providing personalized maps in direct mail campaigns.
About locr
locr is the world's leading provider of geomarketing solutions that let marketers use location to their advantage. locr takes data from leading geo-data suppliers and converts it into geo-information services and personalized maps that can be used by marketers to enhance their mailing lists, create higher engagement and achieve better response rates.
 "Dscoop is one of the most important events for locr," notes Thomas Schnettler, Business Development Manager and locr's European representative. "With Dscoop EMEA it's our opportunity to connect and interact with the European HP community. We will demonstrate how easy and economical it is for them to add highly personalized elements to the communications they create for their clients."
Enhancing Printed Marketing Communications Across Europe with Geomarketing
For retail businesses, location is one of the most important value propositions. That's why leading retail brands across Europe use geomarketing solutions from locr. Our services create a connection with your customer that motivates them to visit your location.
All across Europe we worked together with print and marketing service providers to create campaigns that highlight the power of location in their printed communications.
JOSERA is a pet food brand in Germany that uses locr personalized maps in their free sample packs. Each map shows the nearest 2 sales locations for JOSERA pet food and how to get there. The maps have increased sales conversion by 3%, and helped JOSERA improve their retail distribution.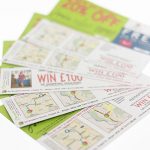 De Bradelei Stores run several shops across the UK selling fashion at discounted prices. The company took advantage of locr's personalized maps to target their broad customer base with a direct marketing campaign that increased sales by over 14% year on year. A controlled A/B test revealed a 63% higher response rate for direct mails using personalized geomarketing components than for the static mailer without any personalization.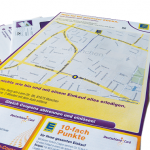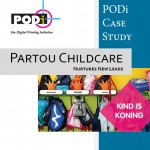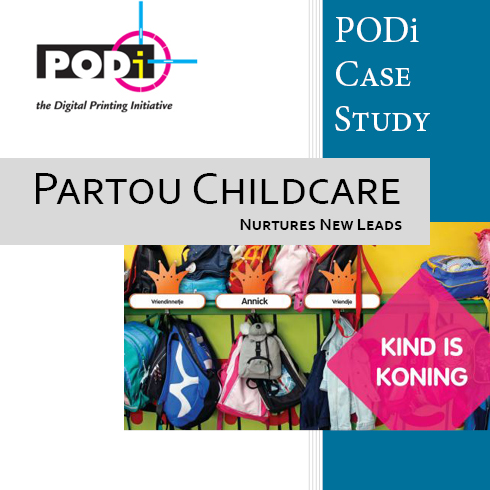 Easy, Effective Personalization
Using only mailing addresses, you can create a highly personalized image to include in your direct mail. A variable map from locr is easy to create, and the impact they can have on a marketing campaign is big.
Maps generate an emotional connection with the recipient, helping them to "visualise" the journey of visiting a shop, a business, or event. It is this personal touch that results in higher response rates and greater customer engagement.