After quality of care, location is one of the biggest factors patients consider when choosing a doctor. So, how can location-based marketing services help healthcare marketers create more patient-centered communications for the campaigns they create for their customers?
The Healthcare Market
The transformation of the U.S. healthcare industry has meant big changes in way the healthcare providers market themselves. This evolving industry landscape has not only produced new programs and regulations; it also means that consumers now have a new set of expectations from their healthcare providers.
Healthcare consumers today have more choices for their healthcare. They also have more accountability for how much that care costs. In response to this trend, healthcare providers have overhauled their marketing messages and are now creating campaigns that help to engage, educate, and retain patients.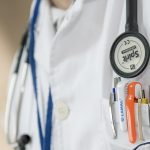 As Modern Healthcare Magazine reported, "Hospitals and health systems have been spending more on marketing in recent years, but the emphasis of these efforts has been on educating patients and engaging them in their growing role as healthcare consumers."
As a result, healthcare marketers need to educate patients on the value of going to a specific location that fits their needs. So you might want to want to take advantage of one of the most important benefits in healthcare marketing – location.
The Value of Location
The emphasis on affordability and access makes choosing the optimal location for care one of the most important factors in making healthcare decisions. Patients are likely to go to a facility in their town. But healthcare providers often want to get patients to the center that provides the most appropriate care.
That's when location is your best advantage. Knowing where to go for the right care without hesitating and having to look up a location can be a big benefit for both patients and providers. Here comes another big advantage of direct mail—its tangible! You can pin it to your fridge and will always have a turn by turn description at hand when you need it.
Deliver The Right Marketing Message
You see, location is a critical factor for both provider and patient. So it can be your biggest advantage—if you know how to use it.
Start by targeting your address list. Use locr GEOservices to analyse your address list on rooftop precision. That means that only those patients for whom your message is relevant will get your direct mail. This will not only save you a lot of money on printing and postage but also increase your response rates and return on investment. Now you're marketing to the right people. Next, let's create the right message.
Your advantage is your location. There's no better way to highlight a location than showing it on a map, right? Right.
Our NAVImaps give you an easy way to put all relevant information together in one map. NAVImaps detail personalized routings to one or multiple locations. The start and the destination location can be customized with different logos or icons. Personalized maps give marketers a perfect way to show patients exactly where the nearest medical clinic is in relation to their home and how to get there.
University of Chicago Medical Center's Location Campaign
When the University of Chicago Medical Center wanted to direct patients to a newly opened medical center closer to their homes, the center's staff used locr geomarketing solutions. By including a personalized map on a direct-mail postcard, the healthcare provider saw an immediate increase in appointments at the new center. Learn more about the University of Chicago Medical Center's story here.