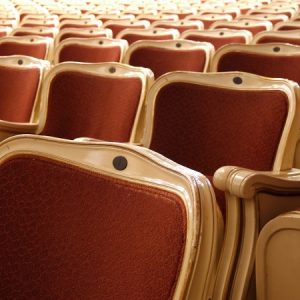 Online communications are a powerful tool, but nothing can replace the positive impact that comes from face-to-face interaction. That's why hosting an event can give your business several advantages:
Relationships

People still like to do business with people they know, and events give customers the chance to create that level of connection with people of all levels at your company.

Experience

Events provide the venue for delivering a unique experience that enhances the level of service customers and prospects expect from your business.

A trusted resource

By creating an event that gives your customer the chance to learn or connect with people of similar interests, your company is seen as more than just a supplier: you are now a trusted resource.
Build Your Audience
Of course, for your event to realize any of these benefits for your brand, you must first get people to attend!
To achieve that goal, use a variety of communication channels. Social media and email invitations give you a fast, effective way to reach the people you want to attend your event.
To create real impact, send your prospect a printed invitation about your event. It can include details about the event, who will be there, and what to expect at the event.
Make each printed invitation unique with personalized maps
A personalized map details the actual route customers take to get from their homes to your event. Better yet, including this type of personalized element with your invitation creates a connection with your prospect. This connection—and the excitement it creates—stays with them before and during your event.
Want to learn more about how these maps can add value to your next event?