locr partnered with Josera, a German pet food retailer that uses online data to create customer-centered highly-personalized direct mail.
The company feeds locr visitor data from their website. From this data, personalized maps are created, printed and sent out together with welcome packs to introduce new customers to the brand and direct them to a choice of local retail outlets.
The campaign addresses pet owners that ordered a pet food sample pack via the Josera website. On the Josera website, customers can provide information about their pet and order a sample pack personalized to their pet. This sample pack includes cat or dog food samples and discount vouchers for Josera products. The mailing also includes a postcard, personalized to the pet owner, with a map that shows useful travel information and the locations of the Josera retail outlets where the vouchers can be redeemed.
Tie the Knot between Online Efforts & Direct Mail
Marketers continue to adopt new tools and technology as they search for ways to get a better return on their marketing investment (ROMI).
Josera uses their website to generate customer data and then uses this data to create personalized direct mail packages. In doing so, the company creates a connection between online data and high-quality physical mailing pieces.
It's all in the mix! More and more marketers have discovered the power of taking email into the real world. Both email and direct mail have their advantages in the marketing mix. And making them work together can amplify the return on your marketing investment.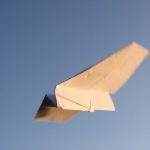 'With sophisticated algorithms and the ability to track users' browsing history, products can go from a wish list on the web to a Direct Mail flyer in their letterbox the following day. How could your customer possibly resist temptation when something they've coveted online comes directly to their hands?' (FirstMove)
Programmatic Mail
A best practice example that connects online and offline efforts is programmatic mail. With growing opportunities to integrate online and offline, adding customer-centered value to direct mail becomes more and more effective. Programmatic mailing refers to online actions that trigger sending a physical mail. This can be an abandoned shopping cart, a purchase, or just the visit to a certain web page.
Tying it back to online efforts makes sense, explains direct mail consultant Paul Bobnak: "Accounting for when a prospect may be ready to buy is also driving the rollout of programmatic direct mail by some marketers. This practice involves tracking customers' online behavior; if they abandon a web purchase, a personalized direct mail piece is sent out within 48 hours. For retailers who also have a nearby brick-and-mortar store, imagine mailing a personalized map and maybe a special discount to that customer!"