Direct Mail continues to be one of the most powerful marketing tools a marketer can use, despite digital and online marketing. It's been getting more precise, more flexible and it gets noticed.
Some 98% of people bring in their mail daily and on average spend roughly 30 minutes reading it.
More than half (56%) of consumers say they are likely to spend a lot of time reading mail compared with 27% for email.
57% of people who received mail they valued felt more positively about the brand that sent it.
45% of people feel happy when they receive mail they value.
(Source: royal mail)
One of the biggest advantages of direct mail is that it makes the recipient feel valued. A unique physical look and personalized content that catches the reader's eye makes direct mail the platform to tell your story in an individual and compelling way. To accomplish these goals let's have a look at 5 SAQs to help make your next campaign a success!
Where is My Target Group?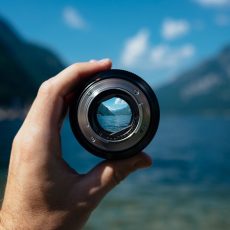 Is my marketing message relevant to all recipients in my address list? Where are the recipients that are most likely to do business with me? Most marketers might already have been confronted with these questions.
If you have a big address list with customers all over the place but you know that some customers just won't react on your campaign because they are too far away to make use of it, you have to select your address list. locr gives you the possibility to finely target just those prospects that are more likely to do business with you.
How does this work?
Our GEOanalytics enable you to select and segment your address lists using geo-based navigation data.
Group recipient addresses by travel time or distance bands from one or more destinations.
Select recipient addresses within a specified range of travel time or distance to a single destination.
Segment an address list by various ranges of travel time or distance to a destination.
Segment an address list by shortest travel time or distance to a destination within a list of multiple destinations.
To make a long story short, the GEOanalytics help you to cut postage costs and just address those customers your offer is relevant to.
Are My Addresses Correct and Valid?
Sending out your direct mail means that it can cost you a lot more than it should. Mostly the postage costs are the highest costs in the whole process. And just all too often direct mail is sent to invalid or incorrect addresses.
So why not make sure you only send out mailings to complete and valid addresses to save money?
After making sure you just address the customers in the right geographic area, we go one step further and use the locr GEOservices to check if those addresses are valid and correct for the use in your campaign.
In this process all records that are incomplete or invalid are flagged for further correction. This step ensures that no mail gets lost on the way and really arrives in the hands of your customers.
The locr GEOservices help you to ensure that your postage fees are being spent effectively and the addresses in your mailing list are real, usable mailing addresses.
How to Design to Catch the Reader's Eye?
Visual information are processed better than written ones, it also stays on our minds for a longer time – especially when done good. From this it follows that people respond better to visual content.
A well-designed postcard does more than just look good – it connects with your prospect and creates a sense of engagement that boosts your response rates. The design will engage the recipient and give them a positive impression of your brand. Once engaged, they are more likely to read your message and respond to your offer.
Direct mail provides all the space that you need to tell your story, whatever it may be. Use different size, texture or font to stand out from the mail flood. DMA's Response Rate Report for example shows that oversized envelopes generate higher response rates than letter-sized envelopes or postcards.
locr's lead designer Vincent Grahn reveals more tips and tricks on how to design a successful direct mail piece. Read the full article here.
How to Build Communication That Transfers Relevant Information in a Memorable Way?
Give your recipients the feeling they are engaging in a 1 to 1 conversation.
A personalized map gives you the possibility to realize this goal. Using personalization shows your customers that you value them. A personalized element like a personalized map showing the route from their address to your location engages them personally to the message.
Another advantage of printed direct mail is that email can't be pinned to the fridge door and thus can't be physically present even after reading it once. Direct mail increases the possibility of the customer going to visit that location since he already knows where it is, how to get there from his home and what offers await him.
To address customers on an emotional basis – there's no better marketing tool than the power images. Images can be used to emphasize a story, express emotions and leverage engagement. But images can tell their own story as well. Between 80% and 95% of our buying decisions are made spontaneously – in less than three seconds. If and what we buy is decided by our emotions.  Maps provide this  additional visual advantage of not only adding an emotional level to your marketing piece but also provide relevant information to your customers.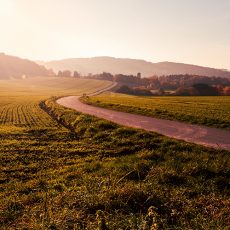 Learn more about the power of emotions in marketing here.
Does Direct Mail Really Work?
There are many ways of tracking the success of a direct mail campaign. You could use numerated vouchers to see who turned them in to make use of your offer or freebie. Or add a QR Code to your direct mail to connect print and digital. The code could lead to a personalized webpage where the prospect can order test samples, make an appointment with you or download a white paper or case study. Tracking and analyzing is a must to keep track of your results and your budget, but on the other side it also helps you to generate useful information for further marketing activities. Pet food Retailer JOSERA uses locr services to not only to add value to their campaign but also win useful marketing information. Their marketing strategy involves sending personalized pet food sample packs in response to customer enquiries made on the JOSERA website including vouchers that can be redeemed at nearby retail outlets for JOSERA products.
Read more about tracking direct mail in this good read about tracking direct mail on Entrepreneur.com.