When location matters in your marketing, you need a map that can provide you with the personalization, quality, and accuracy to make your direct mail campaign a success. You need a locr map.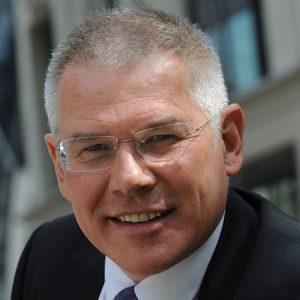 "Many marketers simply download a Google map to include in their printed direct mail campaigns. But these maps only serve a limited role. Print and marketing service providers need maps that can go beyond just providing a location and use maps that can actually create a connection with the recipient," says Tony Hodgson, Head of Marketing for locr.
Profit from locr's longtime experience in the print industry and use personalized maps that are optimized for your customer's purposes and their marketing campaigns! At locr, our maps are designed to ensure the level of engagement needed to support a successful marketing campaign.
The data used to create locr maps come from OpenStreetMap. OSM is a worldwide community dedicated to ensure the information is always up to date and accurate. locr uses its proprietary solution to generate accurate, visually appealing maps that can be personalized for each recipient in a direct marketing campaign. These maps are also available in a wide variety of styles that you can choose from to support your marketing campaigns. Moreover, our maps are optimized for print. Using locr's cloud-based solution, users can download a large number of fully individualized maps in high print quality (300–1,200 dpi).
The Right Map for the Right Project
Our longtime experience helps us to help you. Together we'll find the right map style for your marketing campaign and make sure your address lists are up-to-date. We're happy to share our industry knowledge with you to ensure your customer ends up with a high quality marketing campaign and excellent results.
The Takeaway
With our competent counseling, we make sure you find the right map for the right purpose.
locr maps are optimized for print and produced at a high print quality (300–1,200 dpi).
Choose a map style that supports the message and aesthetic design of your direct mail campaign.
You're free to include a variety of icons and your logo, enhancing the look and functionality of the map.